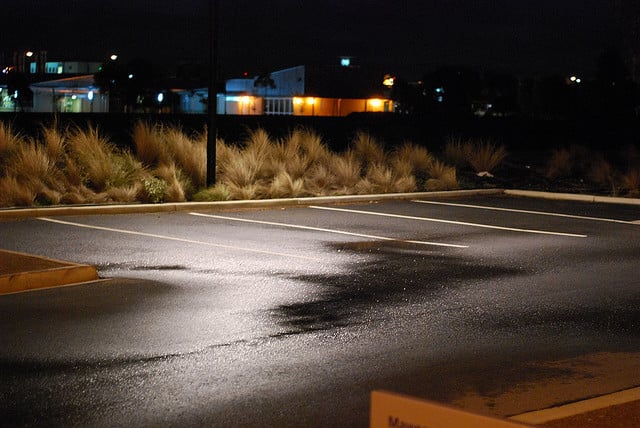 Your commercial property takes on a whole different appearance at night.
Whether it maintains its attractiveness or becomes a forbidding or even dangerous place depends a lot on your lighting. Outdoor LED landscape lighting is an important safety and security feature.
A well-lit property discourages criminal activity, puts your visitors at easy, and helps prevent accidents and injuries caused by poor visibility.
The downside is that lighting your commercial property can get expensive. According to U.S. Dept. of Energy estimates, outdoor lighting accounts for at least 8% of commercial lighting expenses on average, and probably more. Fortunately, newer lighting technology offers a solution.