There are four words no one wants to hear: We have a problem.
And when you hear that as a property manager, you know it's probably going to be another late, restless night.
To keep from having serious problems, here are seven commercial landscape design mistakes to avoid on your Macon GA property.
Using an Unqualified Professional
The biggest mistake you can make is hiring an inexperienced service provider. That will put you (and your landscape) at a disadvantage from the start, when getting things right is even more important.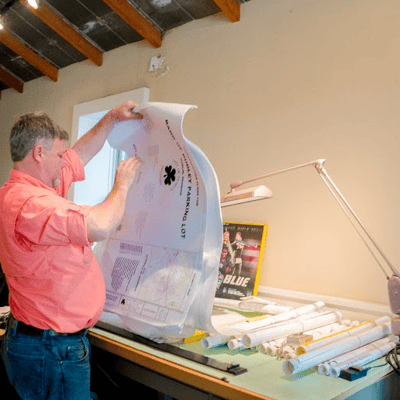 There are so many different factors on a commercial property that can lead to security or safety issues, like pedestrian injury claims, and you need a qualified professional who understands all of that.
Look for someone who has:
Years of experience working on commercial landscapes

Certifications

Workers comp and liability insurance
You also want someone who listens to what you want. Here are some questions a qualified landscape service provider will ask you to better understand your needs and goals:
What is your intended use for the space?

What are you hoping to accomplish (ex. bring in retail traffic, nurture hospitality visits, add security, etc.)?

Are their specific areas that have a higher priority (ex. high-traffic spaces)?
Your design should address functional, physiological and infrastructural components to be successful.
The landscape design will affect effect all of your other outdoor elements, so make sure you work with someone you trust and knows what they're doing. If you don't, you'll end up paying extra to bring in someone else to fix their mistakes.
Forgetting About Traffic Flow
Not only should your landscape look good, it also needs to be functional. There needs to be room for parking, cars to move around, deliveries and passersby.
So, make sure your landscape design takes your site's traffic flow into account — and doesn't create a triangle of visibility issues.
Not Understanding the Site's Drainage
Another common commercial landscape design mistake we see is not designing the landscape with drainage in mind.
Having proper drainage for stormwater and irrigation will keep your property from becoming a mud pit or pond. Plus, an excess of water can damage your structures, which can lead to costly repairs and replacements.
A good landscape design will incorporate grading, plants, hardscape materials and drains to make sure water can efficiently travel through your property.
Installing the Wrong Plants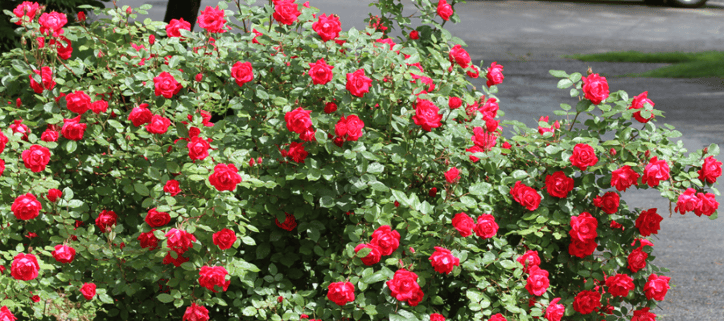 Trees, shrubs, flowers and ornamental grasses can have a big impact on your landscape and really liven it up year round — if you use the right ones.
Just because a plant looks great on a residential landscape doesn't it mean it will work for your commercial property. Knockout roses are a good example of that.
While they can look good in residential and some resort settings, they aren't a good idea for commercial sites. They have a pest problem and are dying in big quantities, which could be devastating for a commercial landscape.
You also need to think about the mature size of a plant before choosing it for your landscape.
While an oak tree can look great on a large open space, they don't work well on tiny parking medians. These trees live a long time and have a large root size, so in a small area, the trees will either struggle, heave pavement or die.
Planting Too Close to Structures
Even the right plants can cause issues if they aren't installed in the right areas. Plants that are too close to buildings, HVAC units, transformers or other equipment can become a liability issue.
Plus, if the plants become overgrown in these areas, they can create places for criminals to hide or block security cameras.
Choosing Bad Pavement
From walkway pavers to your parking lot pavement, you need to think twice about which materials you use and how they are installed.
For example, a sloped path will have different pavement requirements than a flat one. Make sure you keep safety and security in the forefront with your design decisions to prevent trip-and-fall accidents.
You also need to make sure your pavement is compliant with the American's with Disabilities Act (ADA). Avoiding these pavement mistakes can save you money and help prevent liability issues.
Creating a Dark, Unsafe Area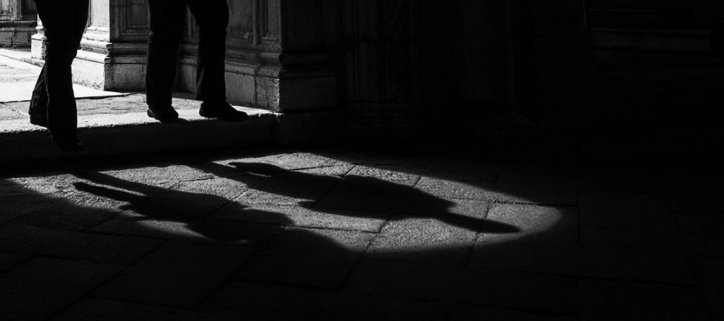 We've all seen those scary movies where a person strolls into a dark alley: Nothing good ever comes from that scenario, so don't let it happen on your property.
Your design should include landscape lighting that promotes safety and security — as well as lighting that enhances the aesthetic value of the building at night.
Way too often, we see people just cover the building with lights. Instead, the lighting should accentuate the structure's features and things that wouldn't be seen during the day.
You should also avoid creating glare with your lighting, especially on signage.
Stop Making Landscape Design Mistakes
The most serious landscape design mistakes are the ones that create safety or security issues. Those can be harmful to site visitors and result in liability issues for you.
Second to that, mistakes that affect or damage your property's infrastructure are the most harmful. And of course, there are also issues that take away from the property's aesthetic value.
If you invest all of that money into a landscape design, you want to get the desired end results — whether that's attracting more people, retention or recruiting.
Find A Partner With Valuable Experience
So do it right from the start and hire an experienced professional to manage and design your commercial property.
At T. Lake, we'll start with an on-site interview to understand your wants, needs and goals for the property. Then we'll create a custom plan and design that combines your ideas and our expertise.
Your landscape is going to mature and change during time, so that's why our team creates designs that become even more stunning and functional with time.
Ready for a commercial landscape that attracts people (and not problems)? Call our Macon office at 478-750-7733, East Dublin office at 478-272-3878 or fill out a form online.
Images: Knockout roses, Dark zone