Consistency Maintains Harmony
Your Investment In Beauty and Functionality Is Worth Maintaining
At the end of the day, more time will be invested in maintaining your landscape than went in to creating it in the first place. Keeping a healthy lawn, coaxing plants to grow in the right way, and perpetuating harmony on the grounds are all things we pride ourselves on.
A great landscape is a living work of art — it takes patience and care to preserve it and foster its growth.
DOWN TO THE VERY LAST DETAIL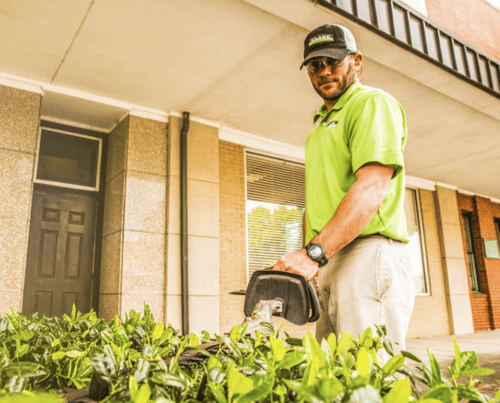 The landscape. It's the first thing your tenants and guests see when they arrive — and the last thing when they leave.
What do they notice? What do they remember?
Walkways with low-hanging branches? Landscape beds overgrown with weeds? Don't risk making a poor (and regrettable) impression by downplaying the significance of regular landscape maintenance.
To your tenants, prospects and community, a well-maintained property is proof you care about attracting business and increasing safety around the grounds— while reducing your liability.
Again, we cannot stress this enough: Routine maintenance is crucial to the health, attractiveness and ROI of your landscape investment. Here is a snapshot of T. Lake's most common landscape maintenance services:
landscape lighting and irrigation management
integrated pest management
weed, leaf and debris removal
mowing, edging (along curbs and bed lines) and blowing
tree and shrub pruning
When you are ready to start a discussion about the projects and challenges surrounding your landscape, fill out our contact form. You can also call our East Dublin office at 478-272-3878 or Macon office at 478-750-7733.