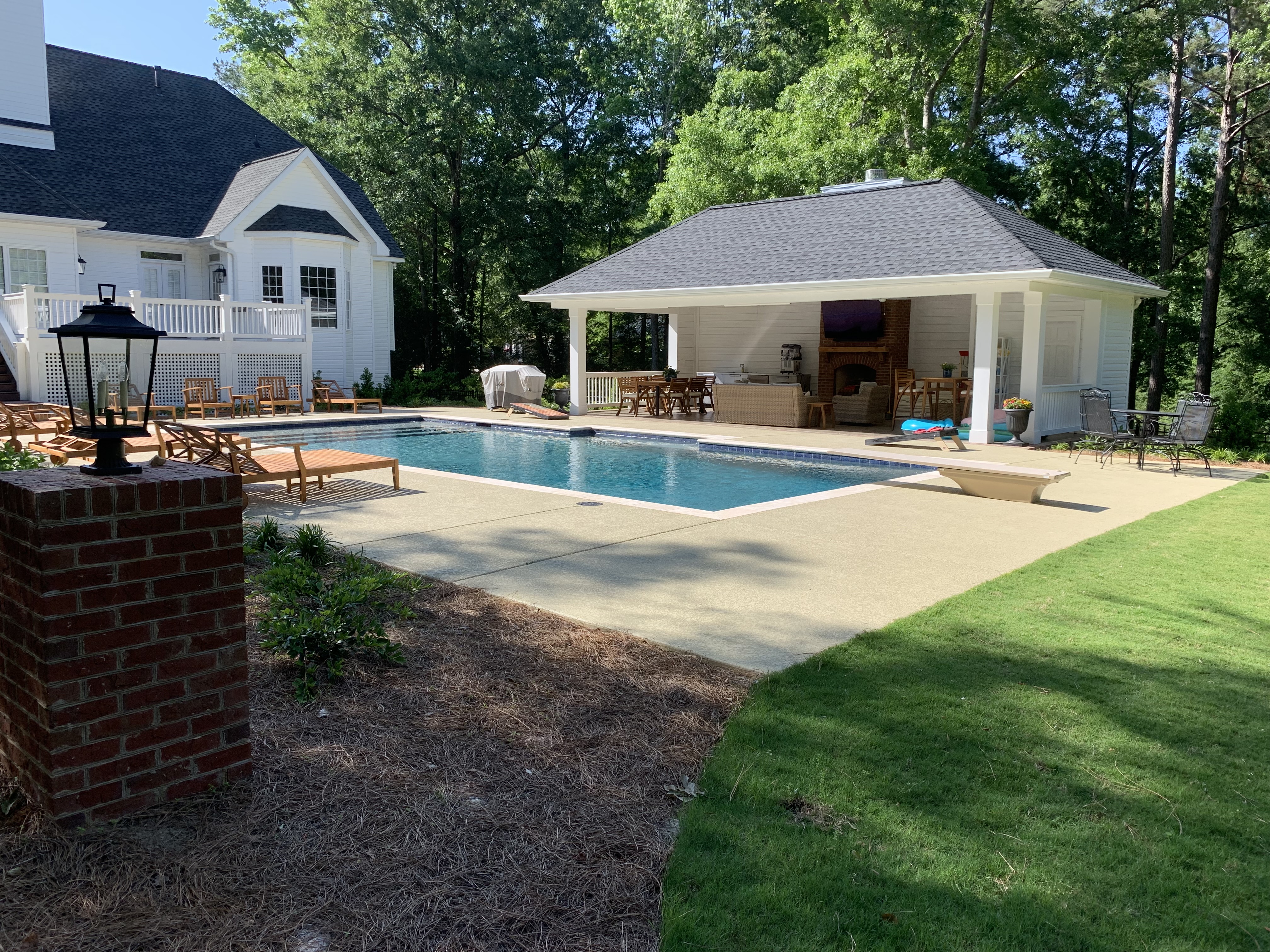 While most people install a pool with the intent to spend time in the water, the environment that surrounds the pool is just as important. With professional landscaping design and installation, this space can become a favorite family oasis.
This client called us to take their new pool project to the next level!
Our Landscape Designer Robert Arrington found that the reason the family trusted T. Lake with this project was simple. "They viewed us as a professional company rather than just people who cut grass," he says.