Has any of the following ever happened to you?
You hired a landscape company in good faith, expecting reasonable work, but instead you got:
Damage to your property, such as broken siding or scratched vehicles

Grass clippings strewn over your sidewalks

Yard waste left on your property

Untidy or unhealthy plantings

Persistent irrigation leaks that eat a hole in your utility budget

Drainage issues — think standing water — after an landscape installation

Shoddy concrete or masonry work

Work left undone
There are a few solid, reputable landscape companies in Macon, GA that deliver professional work. Unfortunately, though, not all do.
How can you know ahead of time whether a commercial landscaper can be trusted? Take a look at this handy checklist to help you hire the best commercial landscaper in Macon GA.
Checklist: 8 Qualities To Should Look For In Your Next Landscaper
Without a little homework, you can't always tell the difference between a good company and a poor one. But when you do dig a little deeper, there are certain tell-tale signs that indicate a winner.
In search of the best landscaping company in Macon GA? Here are more than a few indicators to look out for:
Fleet & Equipment
Their fleet and equipment are clean and well maintained.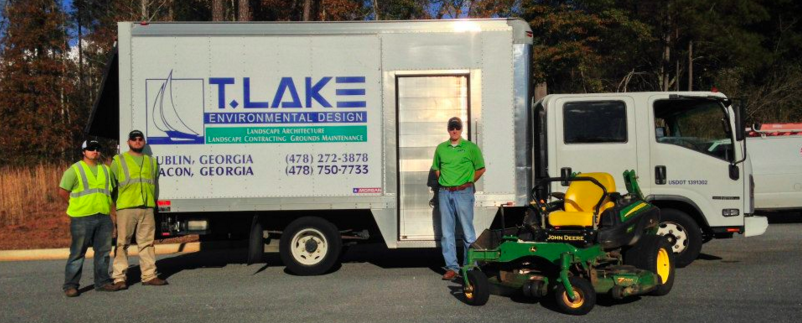 Junky equipment looks bad, performs poorly, and reflects badly on you when it appears on your property. It also costs more in the long run. Good companies know this, and keep their vehicles and equipment clean and in good working order.
Staffing
Their employees are neatly dressed, polite and hard at work.
If you're considering hiring a landscaping company, take some time to observe their work crews as well as their sales people, if you can.
Remember, your customers don't necessarily distinguish between your own employees and a contractor's. Anyone working on your property reflects on your business. Reliable landscaping companies expect the best from their employees. That means they have no tolerance for slacking off or slovenly appearance or behavior.
In return, good companies treat their employees right. For instance, at T. Lake we offer our guys paid vacation, overtime pay, bonus opportunities, and regular training. It's well worth it in the improved performance they give as a result.
Communication
They communicate clearly and promptly.
Consider these questions when it comes to communication:
When you reach out to the company, do they respond right away?

Do you get consistent answers?

Do they let you know exactly what to expect and when?

Are their contracts clear and easy to understand?

Or are they rude, unreliable, and/or hide things in fine print on their contracts?
Clear above-board communication sets the tone for everything a company does.
Breadth Of Services
They are a full service commercial landscape company.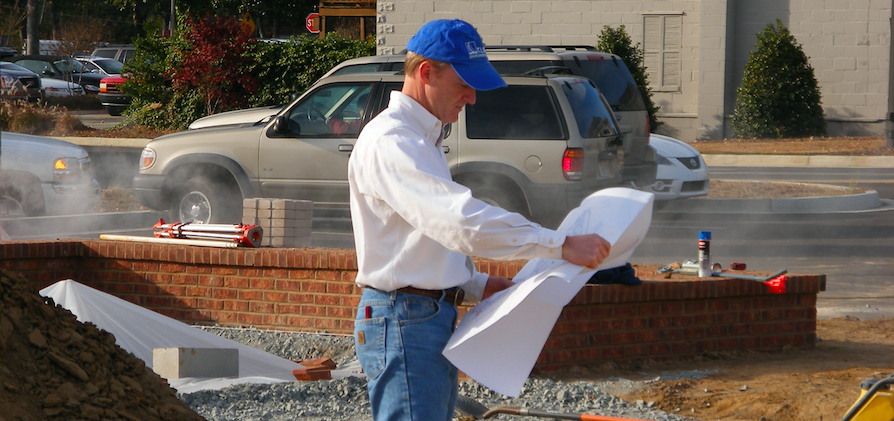 Sure, you can hire a company that just does the lawn. But what happens when your trees need trimming, or your parking lot needs an upgrade?
They'll shrug your shoulders and tell you to look elsewhere. Then you've got to go through the whole time-consuming process of searching for and hiring a landscaper all over again.
Why not simply choose a company you can trust to meet all your potential needs to begin with?
Licenses & Insurance
They are licensed and insured.
You don't need to be licensed to call yourself a landscaper. But some things any landscaper ought to be able to offer — like pesticide applications — do require licensing. Insurance is a must-have, too.
You don't want to be liable for any mistakes your landscaper may make. Never hire a landscaper — or any contractor — who can't show proof of insurance.
Certifications
They are certified.
Before you hire any landscaper, inquire about their qualifications. Good companies invest in their employees. Having certified professionals on staff is a good sign that they will deliver professional results.
Experience
They service established area businesses.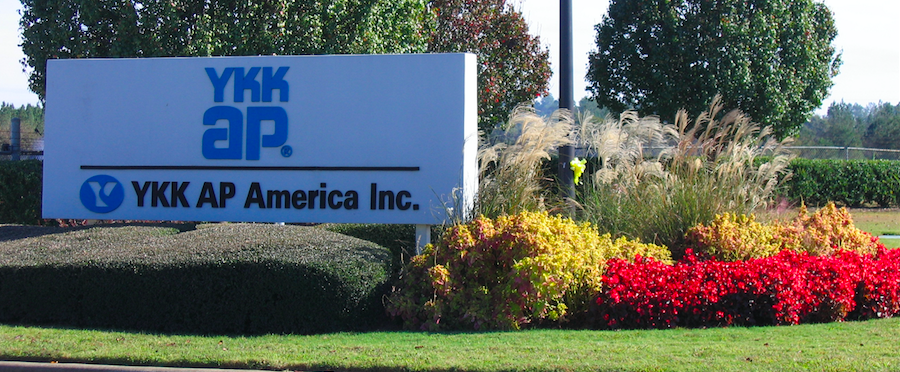 Take a look at their portfolio. Does it feature companies you recognize? That's a good sign the company is doing quality commercial landscaping work.
If in doubt, ask for references. A legitimate commercial landscaping company should be able to proudly mention a number of accounts they've been servicing for years. If not, run the other way.
Your Reputation Is On The Line
Your choice of the best Macon landscaper for your commercial property affects far more than your budget. It's critical for maintaining your company's image as well as ensuring a safe environment for your customers and employees.
It's well worth taking the time to vet your commercial landscaping company thoroughly before making the decision to hire.
We are proud to have been the go-to provider of full service commercial landscape design, construction and maintenance for dozens of companies in the Macon, GA area since 1992.
To find out how we can help you maintain your high safety and appearance standards for your commercial property, contact us online or call us at 478-750-7733 to speak with one of our qualified commercial landscape specialists.