To prevent headaches and costly problems, avoid these nine residential landscape design mistakes with your next project.
Not Having A Thought-Out Plan
Every good design starts with a solid, well-thought-out plan. You don't want to finish laying pavers for a patio, for example, only to realize you now need to tear them up to uncover utility lines for an outdoor kitchen.
Go through each step and what it will take to complete it (keeping notes of everything) before ever breaking ground. That way, there are no unwelcomed surprises once you get started.
If you're doing a project in phases, make sure one won't mess up another. For example, you wouldn't want to install plants around an area you're going to later excavate because you'll just trample them.
Using The Wrong Plants For The Space
Wrong plant, wrong place: We see it all of the time. Each plant has specific needs when it comes to the size, sun and soil conditions of where it will be installed.
You wouldn't want to put a full-sun shrub under a shady tree, or install a groundcover that spreads 10 feet in a confined space.
Group plants with the same watering and sun requirements to help them thrive and reduce maintenance times.
Plans Don't Reflect The Home's Style
Does your home have a rustic style, or is it more modern/contemporary? Your design plans should reflect that so the two mesh seamlessly together.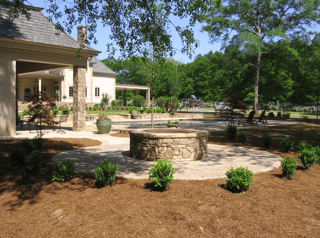 To achieve a more rustic design style, incorporate natural elements like unpolished boulders and wood. Or if you have a more traditional colonial or brick home, you can use things like red brick pavers and cottage style garden beds that have a good mix of perennials and shrubs.
And if your architecture has a modern design, you'll want to stick to straight lines and edgy plans. You can use metal containers and furnishings, paired with brightly colored plants.
Going Too Small With Design
We never hear people say they wish their patio or pool deck were smaller. It's always the opposite: They say they don't have enough space.
So before you start creating your outdoor room, avoid this major landscape design mistake and figure out how you'll use the space.
If you're planning to entertain guests, you'll need a much bigger space than you might think. You have to consider how large your outdoor furniture will be and make sure there's plenty of room for people to walk around it comfortably.
A good rule of thumb is to have at least 3 feet of space between features — like furniture, outdoor kitchens and fireplaces — so people can get around your space.
Having Bad Traffic Patterns (Or Forgetting Them)
Foot traffic throughout your outdoor design should flow naturally and keep people where you want them to go — not on your plants and lawn. People are going to choose the path of least resistance to walk through, so make sure that is where you want them to go.
Your design needs to include paths to the main areas, such as seating, an outdoor kitchen and into your home. You can use lights, plants and even sitting walls to keep traffic going in the right direction.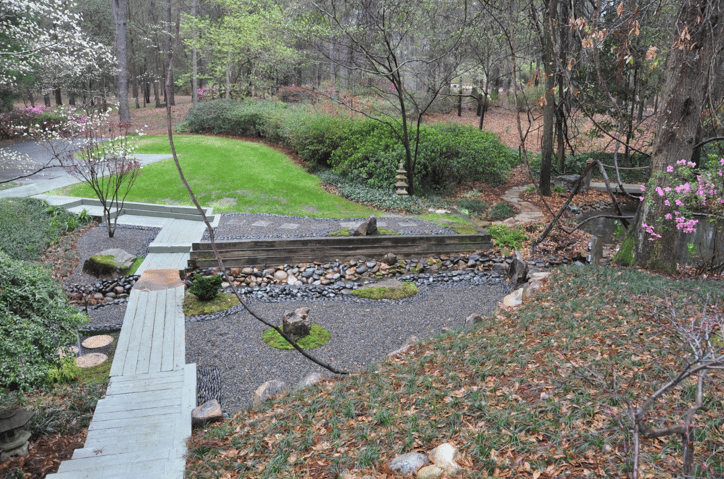 Having Too Much Variety In Plant Materials
Plants can add plenty of visual interest to your design, but if you install too big of a variety, you can end up with a plant collection instead of a garden.
Give your landscape some consistency with one or two focal points (depending on your yard's size), and then play off of those with a few other plant varieties.
For example, you could have a stately tree that's surrounded in tiers by one type of ornamental grass and a flowering plant. You just don't want to go crazy with a dozen different plant varieties that will make your design look too busy (and more difficult to maintain).
Forgetting Irrigation and Drainage Concerns
How will all of your yard and garden get watered? And where will water go after a storm or you water your yard? If you don't know the answers, you've made a big landscape design mistake.
Too often, people forget about the basics: water. Your landscape needs it to survive, so don't forget irrigation in your design plan. That could mean incorporating a spray or drip irrigation system, with different zones to meet each area's needs.
Once you have a water source in place, the next step is to figure out where the water will go. If you don't have a plan in place, you could be stuck dealing with erosion and flooding problems. Depending on your landscape's grade and contour, you can use features like retaining walls, catch basins, permeable pavers and even some types of plants to control stormwater.
Using Low-Quality Products
You get what you pay for: If you use inferior (usually cheaper) materials, they might not stand the test of time. So, you might end up spending more in the long run to replace the low-quality materials anyway.
One example of this is using cheap concrete products instead of natural stone. These can crack, shift and fade quickly, turning your outdoor retreat into an eyesore. While cost should be a factor in your decision, don't make it the only one when purchasing products.
Not Taking Advantage Of Yard's Views
Why should you only get to enjoy your garden when you're outdoors? With the right design, you'll be able to appreciate the view no matter if you're indoors our out.
Start by going inside your home and figuring out where you're most likely to gaze out the window. Maybe it's out the window over the kitchen sink or from a den space that faces the backyard.
Then, figure out how to incorporate that space into your overall landscape design to get all-day enjoyment out of it.
Avoid
Landscape Design Mistakes
With Professional Help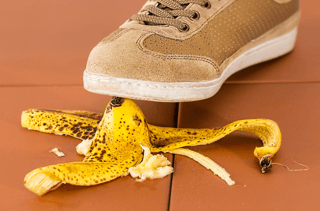 You can steer clear of all of these landscape design mistakes by hiring a professional landscaping company with the right experience.
We provide services throughout Central Georgia in cities like Dublin, Macon, Warner Robins and Hawkinsville. And our skilled team handles everything from landscape design and construction to maintenance — so all you have to worry about is what you're going to sip on as you enjoy your new outdoor space.
Call us at 478-750-7733 in Macon, 478-272-3878 in East Dublin or fill out a form online to see how we can design the landscape of your dreams.