When it comes landscape devices, few are as versatile or as likely to add value as the retaining wall. Retaining walls have been used for thousands of years in the construction of patios, gardens, and terraces. They can improve access, turn a property into a visual showpiece, and even transform otherwise unusable properties into valuable real estate.
A well-built retaining wall is well worth the price of installation. However, if you are considering installing one you should know that retaining walls also are one of the most frequently-botched types of projects out there.
From design to installation, I highly recommend educating yourself about the most common retaining wall mistakes.
Landscape Construction: 6 Common Retaining Wall Problems

Got Permits?
Failure to get a proper permit or build to code. Most places require a building permit, but your retaining wall may be subject to multiple regulations. There are permits ranging from community level (such as HOA's), to municipal, to state environmental agencies to the Army Corps of Engineers. Some walls require a railing to prevent falls, and that code needs to be considered. We've even seen people simply fail to get a permit at all, which, in our opinion, is inexcusable.
Underestimating The Engineering
Never underestimate the power that water has to destroy a wall. The No. 1 mistake we see that leads to retaining wall failure is not getting it designed and engineered to the level it needs to be to hold up to the incredible hydrostatic pressure that water-laden soil is capable of exerting on a structure.
The pre-planning stage is critical. Be sure you have a knowledgeable person taking care of the design for results that stand the test of time.
Inadequate Footing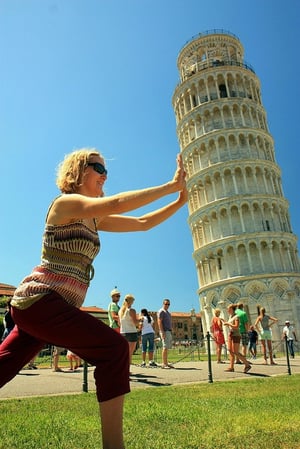 You have probably seen retaining walls that tip forward or bulge out. This is due to insufficient footing or anchoring.
A proper footing is critical for a successful retaining wall — and it must be the proper type of footing for the wall in question. A poured in place wall will have a different footing requirement than a segmental or wood wall.
Inadequate Drainage
Even the best built wall is bound to fail if it doesn't have drainage behind it to relieve the hydrostatic pressure.
All retaining walls require a gravel envelope, subsurface drainage along the bottom, outlet points, and weep drains at properly designed intervals.
Drainage is especially important when working with non-pervious walls like concrete, brick, mortared stone, and brick veneer. A segmental wall is more forgiving because it is dry stacked and allows water to flow through. That is one reason segmental walls have gained favor.
Improper Wall Construction
Ignorance in construction can have devastating results in a retaining wall. Any retaining wall needs to have a well-compacted base and properly done footer. Beyond that, there are different specialized techniques for each material type, and it's important to use the correct ones for the project at hand.
For instance, a concrete wall design has to include sufficient rebar. Wooden walls require dead-man anchors. Segmental walls require geogrid to tie them back to the earth. Stone walls need to be sloped back and require specialized skill.
Retaining walls are not a good do-it-yourself, handyman or cheap contractor project. The failure rate is high, and damages can be significant, so think twice before taking the low bid.
Failure To Repair Collateral Damage
When retaining walls are retrofitted into an existing property, you can't just install them and walk away. People often underestimate the amount of collateral damage that a retaining wall project can cause.
It can be a major project that requires a lot of passes back and forth with heavy equipment like concrete and gravel trucks, skid steers, and tractors. It can cause a lot of damage to an existing landscape. You have to clean up after yourself and repair the surrounding area.
What Does A Failing Retaining Wall Look Like?
In the worst case scenario, a retaining wall can completely collapse. This is, of course, highly dangerous as well as financially disastrous. More common is various degrees of tilting, bulging, and cracking. Such flaws are unsightly and can eventually lead to collapse if left unchecked. Retaining wall repair is not always possible, but when feasible can often be quite costly.
Need A Retaining Wall Done Right?

The best insurance against retaining wall failure is to choose a contractor with plenty of experience and a strong portfolio of projects done right.
With satisfied commercial retaining wall clients like ComSouth, the State of Georgia and Georgia Power Company, we're confident in our ability to deliver solid, dependable results. Contact us online or call us at 478-750-7733 to find out more.
Images: Bench, Leaning Tower of Pisa