Happy Valentine's! If you've been following our blog lately, you've probably already taken note of our love affair with our new DJI Phantom 4 Pro V2.0 quadcopter landscape drone. In fact, we've become rather infatuated with it. Not because drones are cool (which they are), but also because of the sheer multitude of ways our drone saves time, saves money, and generally makes life and landscaping a lot easier both for us and our commercial landscape construction and landscape maintenance clients.
"But wait!" I hear you say. "That's all very well for massive commercial projects. But what about your residential customers?"
Well, if you're thinking of upgrading your residential landscape this spring or summer, there's plenty of love in the air for you, too.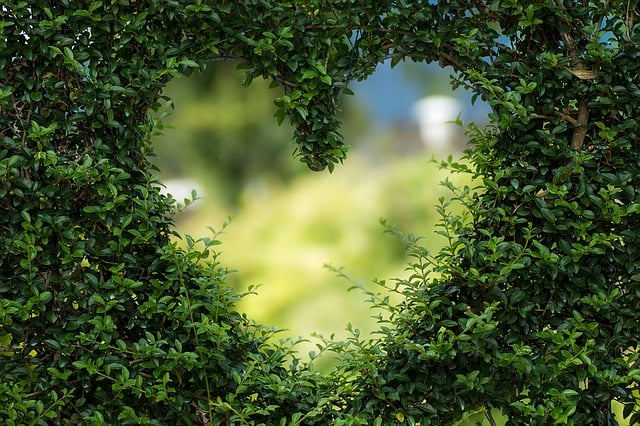 3 Reasons We Think Our Residential Landscape Clients Will Love Our Landscape Drone Almost As Much As We Do
For residential properties of any size, our drone offers a few exciting advantages that are bound to make homeowners' hearts beat just a little faster. Let's take a look!
Design Visualization: See EXACTLY what your landscape project will look like. Trained designers can look at an abstract schematic or a boring back yard and pretty easily imagine what it will actually look and even feel like to walk through the site when the work is complete. Most homeowners, however, can't relate to that ability. In the old days, commissioning a landscape architecture project was a major leap of faith for most people. Then came landscape architectural software that let us mock up pictures of a proposed project. That helped a lot, but it still left homeowners wondering how the finished project would really look.
Enter the drone. The quadcopter gives us the ability to take super high resolution footage, upload it into Land F/X, and create incredibly detailed, hyper-realistic 3D images of a proposed project from virtually any angle. It's like you're actually walking through it, especially when we use virtual reality goggles. With drone-generated data, it's possible to know exactly what your yard will look like if that retaining wall is six inches higher, or if we put the swale here instead of there.
Residential Property Inspections: Know what's going on with your property, even when you're away. While most residential landscapes are fairly easily inspected through traditional means, the drone comes in very handy for certain things. We have apps and tools that enable us to use the drone to inspect even the hardest-to-access places—including the canopies of tall trees, roofs, and gutters. Drones are also ideal for remote inspections. For example, if you have a rental property, second home, or cabin at the lake, drone footage would let you see exactly what is going on anywhere on the property from anywhere in the world on your smart phone or tablet since we can share live-stream flight video.
The Coolness Factor: "It's like National Geographic!" Let's face it: high-quality drone footage is cinematic and cool to the core. Instead of boring your folks, they'll be begging to see those photos or videos of your backyard. Really.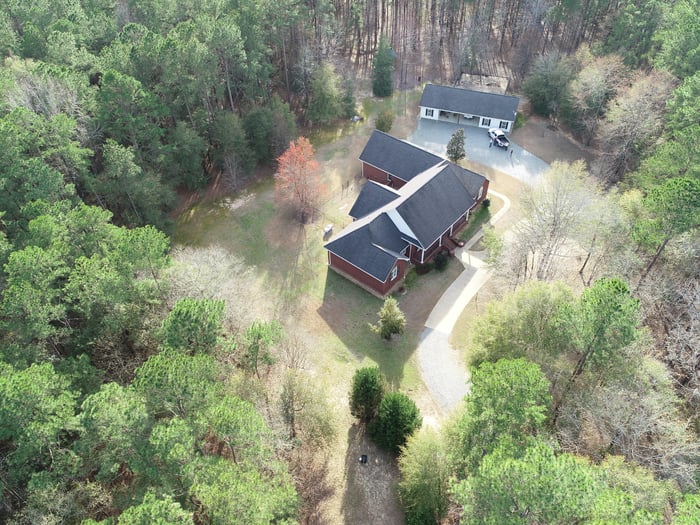 Want To Know More?
We'll be honest with you: just because you hire T. Lake for residential landscape construction or maintenance doesn't mean you'll get to watch a drone zoom around your home (although it doesn't hurt to ask.) But, it's nice to know it's available when you need it, don't you agree?
To learn more about T. Lake's landscape drone services, or to talk to us about your residential landscape needs, call us today at 478-272-3878 or contact us here online.