As we move into fall, we're entering a new season in the landscape. Things start to slow down after the crazy summer season, and people are showing their civil sides again after the heat of the dog days has lifted. It's a really good time to sit down and plan what's next, not only for the rest of the year but for the season to follow. And as with most planning endeavors, it's often helpful to look at trends.
I always like to take a look at the annual survey put out by the American Society of Landscape Architects (ASLA) to get a feel for what's hot in the industry. It's not always a 100% match with what people are clamoring for in our region, but it's usually close, and does give a pretty accurate idea of general demand. So for those seeking ideas and inspiration, I thought it might be fun to take a look at what's hot right now in the landscape.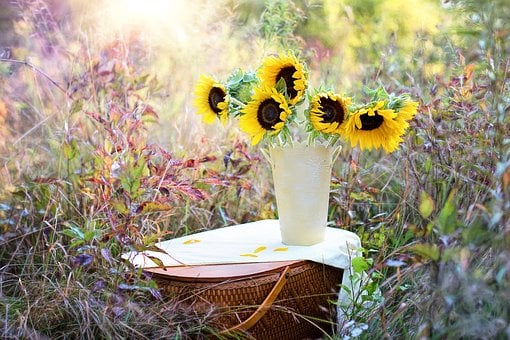 7 Most Popular Fall Landscaping Ideas for 2018
The landscape is a living thing, not just because it's full of living plants, but in the way it reflects and adapts to the lives of the people who use and enjoy it. That's why landscape trends are so interesting: what's popular in landscape is often an accurate measure of the pulse of society.
So here are the most sizzling landscape trends for the fall. See which ones tickle your fancy:
Flexible Use Spaces
A flexible use space is the family room of the outdoors – a place where you can work out on your yoga mat, gather with friends for movie night, or host a birthday party for the kids. Flexible use spaces are topping the trend list for multi-family residential units and are also in high demand for single family homes.
What does a flexible use space look like? That's where it gets fun, because there are no hard and fast rules. Just tell us the things you love to do outdoors, and we'll design a beautiful space that enhances those experiences—making sure it complements your architecture and aesthetics, and keeping an eye out for easy maintenance, too.
Mobile Connectivity
You know the saying, "there's an app for that." People like to enjoy their mobile devices wherever they are—and that includes the outside. So it's no wonder mobile charging stations made the top 10 list for both single family and multi-family homes. These can be placed strategically in the landscape so they're both unobtrusive and convenient.
And speaking of mobile devices outdoors, there is a whole world of cool things we can do to digitally enhance your landscape. From spectacular lighting displays to audio-visual entertainment to water-saving smart irrigation systems, you can have total control of what goes down right at your fingertips through your tablet or phone.
Native and Low Care Landscapes
People these days just want to relax when they're at home. Landscapes that are beautiful, functional, AND easy are in high demand. The trend is towards less turf, fewer fussy ornamentals, and more easy-care, drought tolerant plants and low-maintenance hardscape.
Native plants are often a natural choice for low-maintenance gardens, because they are already adapted to our climactic and soil conditions and tend to thrive with very little care or supplemental watering. There is also increasing interest in natives for environmental reasons: they help support native wildlife and are part of the natural local ecosystem.
As an added side note, there is nothing more low-care in the landscape than simply having us take care of your weekly maintenance. Just give us a call and enjoy your yard.
Dog Spaces
You've got your flexi spaces to do your yoga downward dogs, now what about your furry friends? Dog-related recreation spaces top the demand list for outdoor recreation amenities in 2018. Whether it's a designated potty spot, a dog exercise area or a full-blown kennel-with-amenities for your dog to lounge in comfort while you're away, we can design a dog-friendly space that looks as beautiful as the rest of your yard.
Edible Landscaping
Local food is all the rage these days, and what's more local than what you can pick right outside your door?
Food and vegetable gardening doesn't have to look like the conventional rows of veggies (although there's nothing wrong with that, if that's what you want.) There are all sorts of delicious ways to make growing your own food both aesthetically pleasing and low-maintenance: raised beds, container plantings, combination gardening (incorporating veggies into the flower beds), and using fruit trees and shrubs as landscape elements, to name a few.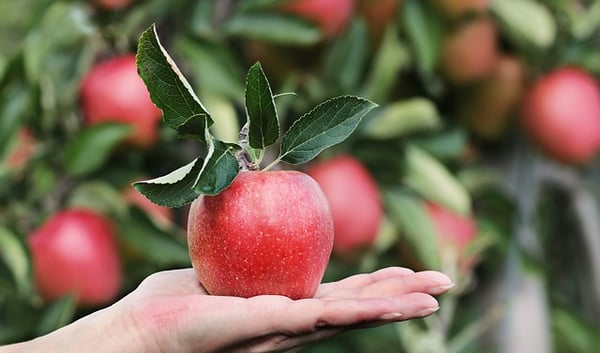 Fire and Light
Topping the popularity list for outdoor design elements this year are fire pits and lighting. These are always especially popular projects for fall, because they let you extend the season and, in our area, enjoy your property all 12 months of the year.
There's nothing like a fire to encourage people to gather, and the lovely thing about a fire pit is that it's just easy all around. They're simple to use, easy to maintain, fast to install, and one of the most budget-friendly landscape elements you can choose. Whether your property is small or large, a fire pit makes an excellent focal point and offers outstanding year-round enjoyment of your yard.
I've also noticed a move toward cowboy cooking (as well as the ever popular s'mores.) Use of cast iron Dutch ovens is coming back– which proves the point that if you keep doing something you'll eventually be in style. I've been cooking over fire pits my whole life. My most used and favorite one is a 10 quart Dutch oven that has produced many a tasty meal over the years.
Lighting, too, is an excellent way to enhance your landscape in the cooler months, and can be as simple or extraordinary as you want to make it. If you're looking for inspiration, check out this post for some cool fall patio lighting ideas.
Grilling stations
Another trend we're noticing here in Georgia is a strong demand for outdoor grilling stations. Not necessarily a full-blown outdoor kitchen (although people love those, too), but a nicely organized, functional set-up with storage and amenities to take your grilling experience far beyond where your typical Weber grill will take you.
Reflections of a Larger Trend
So there's the run-down. And you know what? All these top landscape trends are really just reflections of a larger trend: people want to spend more time enjoying the outdoors.
It's a healthy trend, as far as I'm concerned. It fosters families being together. When you begin to cook outside and live outside and have fun outside and even garden outside you start to find all sorts of opportunities to spend time with and teach your kids. And even when they're grown and gone, there's something about being outside that brings you together with those you love—and Lord knows we could all use more of that.