There are many reasons a landscape employee might change companies. They may be seeking better working conditions, benefits, or wages in their new landscaping job. Perhaps they're looking for a company culture that's more aligned with their personality or values. Often, it has nothing to do with the company they leave and everything to do with location, scheduling, desire for career change, or availability of transportation.
Regardless, a certain amount of employee turnover is a fact of life for any landscape company. At T. Lake, we do our utmost to be a destination employer—which is why so many T.Lake employees (such as another of our long-time crew members, Opie,) stick with us for years.
But, when turnover happens, we take it in stride. And we want our former employees to know that as long as they left in good standing, there's no hard feelings. None at all.
Celebrating The Past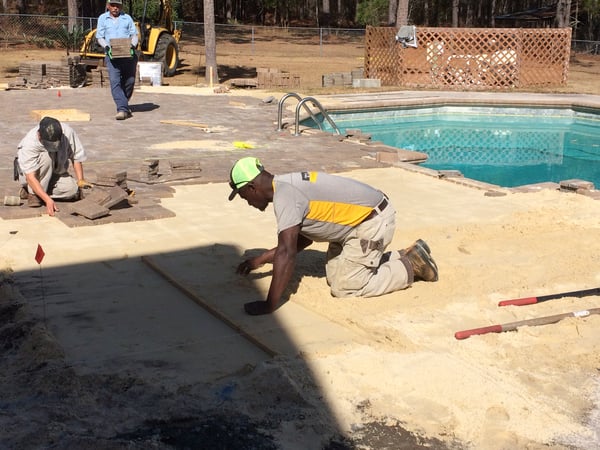 Last month, we lost a valued employee who felt it was time to move on. It was the right decision for him, and we respect that. Dwayne had been with us for 12 years; sometimes folks need to change things up a bit to better themselves, and we're glad he found that opportunity.
All good T. Lake employees who have moved on in any way are always welcome back —and many do end up coming back to the fold (like last month's featured employee, Francisco Ortiz.) We want Dwayne to know that if he finds the grass really isn't greener over there, we've got a place for him to come home to.
So, we'd like to take a few moments to celebrate Dwayne's years with us, and highlight a few of the things about him that contributed to his success at T. Lake.
Thank You, Dwayne! We Wish You Well
As a young man growing up in nearby Spring Hill, Dwayne was attracted to outdoor work and began working as a landscaper right out of high school. We're happy to say that he left his earlier jobs to work with us at T. Lake. We noticed his dedication to the job right away: he cheerfully and reliably pitches in wherever and however needed. And, once Dwayne is on a task, you can count on him to stay on it for the long haul.
For example, one of his first assignments was to carry out the trash. And despite the fact that his work assignments are much more demanding now, he has faithfully continued to carry out the trash every Thursday for the last 12 years. We never have to think about it. We just know Dwayne is going to get it done.
Dedication and digging aren't the only things Dwayne has going for him. His strength and endurance have earned him the affectionate nickname, "The Human Backhoe." As a valued member of our Installation Crew, Dwayne embodied our core values and work ethic.
But it didn't stop there. Dwayne's strength isn't just physical: he has a strong commitment to his family that is both admirable and increasingly rare in this day and age. When not at work, he spends time doing the things he really loves, like taking his three horses and four grandchildren out trail riding, doing outdoor work on his two-acre farm, and wrangling a band of 'outlaw' chickens.
And Welcoming The Future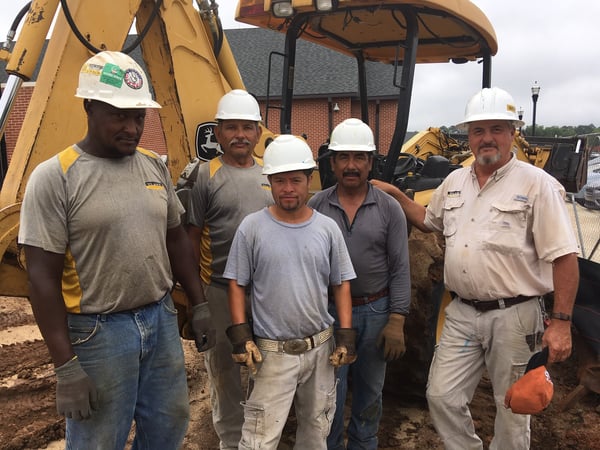 Dwayne's personality, skills, and work ethic made him an exemplary employee, and we wish him the best in his new position with Laurens County's Solid Waste Management Authority. And like we said, there's always a place for him here at T. Lake.
But in the meantime, let's look to the future. We've got a position to fill! A landscaping job that offers competitive wages, paid holidays and vacation, and personal time off. Oh, and don't forget training, advancement opportunities, and performance-based bonuses. And, a company culture that values every person on the team.
If you are the kind of person who values hard work and the satisfaction it brings, if you want a good work-life balance and the paycheck to make that happen, or if you just want the friendship of working alongside like-minded individuals, then we invite you to check out our job postings today.