When it comes to landscaping jobs in Georgia, sometimes good guys just end up moving on for one reason or another. A lot of times it's out of their control. But for those with the work ethic to succeed the first time around, there's always a place for them to come back to here at T. Lake. It actually happens a fair amount around here. I guess once you've worked for us once, if you're a good fit it kind of gets in your blood.
So with that in mind, we are delighted to give a very warm welcome back to T. Lake alumnus Francisco Ortiz! Another one of our good hard workers, Francisco first came to work with us way back in '08. Sadly, after doing great work for us here for about three years he had to find work closer to home. Now, nearly a decade later, we're beyond pleased that he's been able to return!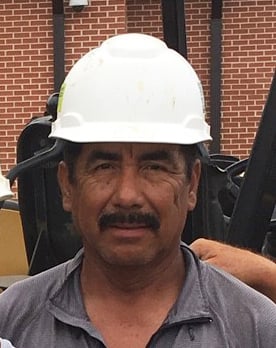 An Honest Worker
We are not shy about admitting that we love Francisco. He's hardworking, honest, and never complains no matter what sort of work we send his way. We've asked what sorts of landscaping jobs he likes to do best, but he just can't choose! Francisco is just happy to be helpful and boy, does he deliver.
A Dedicated Dad
When it comes to being helpful, Francisco just doesn't call it quits. He is quite the busy guy! When he's not at work, you'll probably find him tackling chores and tasks to do around the house. Or, you might look for him at church. Francisco is a dedicated churchgoer, attending services at the Kingdom Hall of Jehovah Witnesses every Wednesday and Sunday. He even volunteers his time to maintain the church grounds to the same exacting standards he delivers to our clients here at T. Lake.
Francisco's motivation for all his hard work is his three children, all of whom live in Mexico. He hasn't been able to see any of them for many years, but shows his love by sending part of his paycheck to them regularly.
Welcome Back Home to T.Lake, Francisco!
The secret to Francisco's success here at T. Lake is simple: it all boils down to his hard work and can-do attitude. Since he's worked with us before, he's been able to jump right back in and get to it. We couldn't ask for a better member of our team, and look forward to having Francisco as part of the T. Lake family for a long time to come.
Are you also an honest, hard worker who'd like to start a career in landscaping or put your existing skills to work for a company that will appreciate your contribution? If you're looking for landscaping jobs in Georgia, we'd love to hear from you! Head on over to our careers page, fill out the application form, and we'll be in touch with you soon!