My my, hey hey, Rock and roll is here to stay...It's better to burn out than it is to rust... -Neil Young
Traveling about this summer, it has struck me how some formerly thriving businesses are in a death spiral, while others are vibrant and on a rocket-like trajectory toward success.
Whether retail, service, restaurant or hospitality, the common thread appears to be relevancy. Those businesses that reinvent themselves to remain relevant in the marketplace thrive. Those that keep plodding along as they always have, resting comfortably on what used to be, just kind of rust away into oblivion. (The same can be said for marriages and churches, by the way.)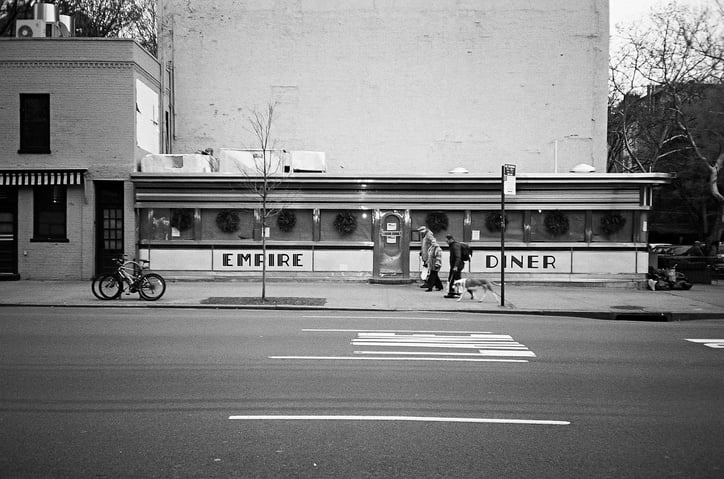 So, next time you sit down to do your commercial landscape budget planning, consider taking an observant sweep of the world out there, and then taking a good look at your business. What do your people and processes communicate? How do your building and grounds represent your organization to the marketplace?
Have you looked at your facility as one of your #1 marketing tools?
All you need to do is take a good look at some of the popular chain restaurants and you'll see what I mean. It's not hard to pick out which chains that are thriving and which ones are falling back. Take Chick-fil-A, for example. They have curb appeal, because they've made it a priority. They refurbish continually, and grade their people on how well they do it. And they are crushing it in sales. Of course, Chick-fil-A owes its phenomenal growth to more than just appearances, but how they present themselves is an integral part of the success mindset that has rocketed them into the big leagues of the fast food industry.
People are attracted to vibrant places and vibrant people.
That's what makes them feel good, which is super relevant to most people. Whether you run a restaurant, a strip mall, an apartment building, or a church, if you act like it's dying and let it start looking tired and old, people will naturally drift away to your competitor or neighbor across the street who has refurbished their building, refreshed their landscape, replaced their signage, and trained their staff to be courteous and friendly.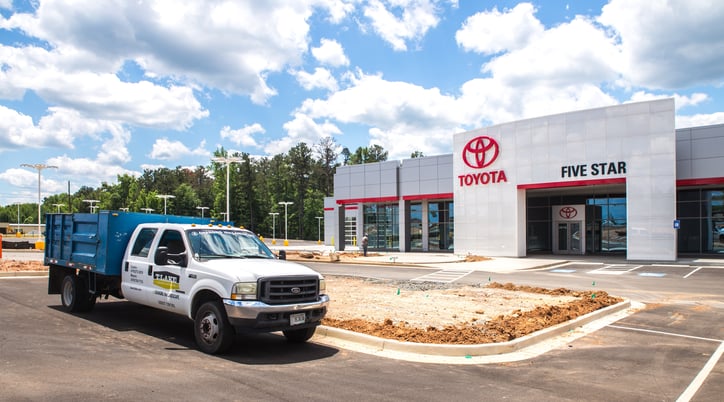 Today's consumers are more educated than ever, and have more resources than ever to check you out. They know what the trends are. They know what they like. If you want to remain relevant, you have to keep an eye on those trends, all the way down to color schemes inside and out and the materials you use.
For instance, does your company appear environmentally responsible to today's consumer? The younger generation coming along has a very different sense of ethics about the environment than the Baby Boomers do. They are rising in economic influence. If we are to remain relevant and vibrant in the marketplace we should pay heed to their concerns. And that's just one example. There are many more disrupters in the marketplace coming at a faster rate than ever before.
How can you keep your landscape relevant?
Staying relevant doesn't have to break the bank. What it does require is an honest assessment of what you have going for you and what just doesn't make the cut. If you still have those plasticy hollies and juniper you're way behind the curve.
Today's look is more naturalistic in character. Here are some of the most impactful landscape design trends to consider:
Low-impact landscape

Ornamental grasses

Sound design in the landscape

Architectural lighting

Hardscape and stone work
Strategic and tasteful incorporation of these and similar elements can give your property a more modern, updated look that will instantly signal to your customers that you care about your business and about doing things right.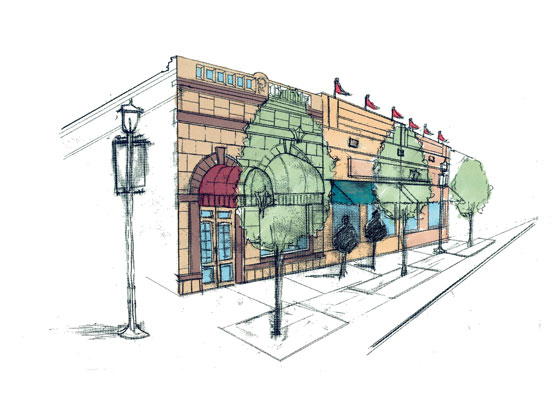 Are you relevant or are you rusting away?
Again, the statement you make is more important than how much you spend. It may be that just a little pressure washing is all you need to freshen up your entire facade. Or maybe simply re-doing the bed at the sign or adding some color will make all the difference. Or perhaps you really would be ahead of the game to redo your landscape entirely.
It can be hard to look at yourself as other people see you. But we all need to do it if we want to stay relevant. If you feel you could benefit from an experienced eye to help you assess how your property stacks up in a changing world, by all means give us a call. You can reach us at 478-750-7733 or contact us here online. We'll be glad to assist.