The best investment you can make for your lawn and landscape plants is an irrigation system. A properly installed and maintained irrigation system will keep your lawn and landscape plants in tip top shape.
A state-of-the art irrigation system is also the most efficient way to use our precious water resource; it's not only good for the environment, but good for your pocketbook if your water is metered by a municipality.
To achieve superior results you need to hire a superior irrigation specialist to install and maintain your system.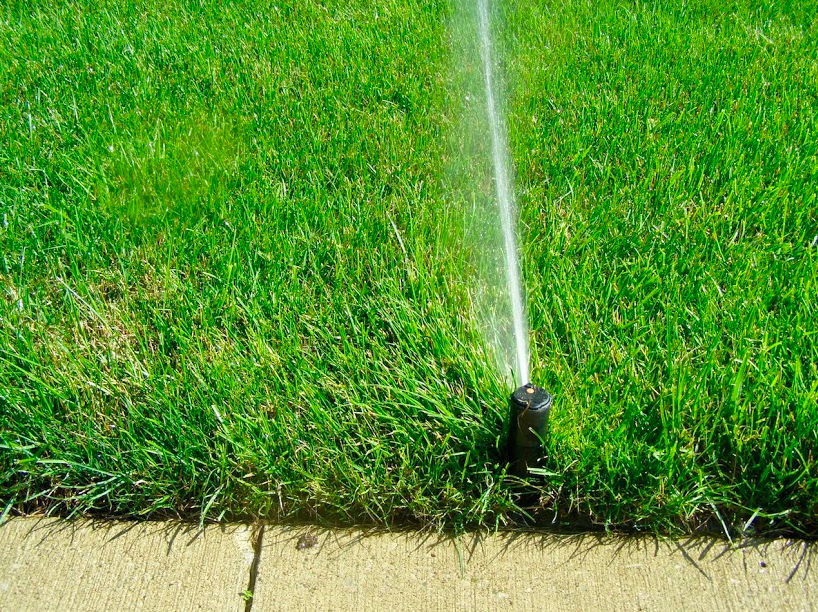 Here is where people sometimes get all wet. You see, irrigation installation and maintenance is a specialty service. If you bought a new car and were experiencing problems with the computer electronics, would you seek out a backyard mechanic, or take it back to the dealership? I believe you would choose the latter.
The same can be said for installing and maintaining an irrigation system. It's best to find someone with the proper credentials to do this work. A little homework now can save you a lot of headaches later. Believe me, we know. Much of the work we do as a professional irrigation contractor in central and southeast Georgia is repair and replace irrigation installations done by slipshod companies. Why not get it right the first time?
You get what you pay for
The response we hear most often from disgruntled property owners is we "hired them because they were cheap." Cheap is cheap. But you might ask: "what could possibly go wrong by going with the lowest bidder?
Let us list a few things:
Poor design, leaving you with sketchy coverage - too much water here, too little there.

Improperly placed heads, valves and other components that are eventually overgrown by shrubs or sunk too deep in the turf, hindering operation and maintenance of the system.

Using the wrong heads or light-duty retail store components that will fail quickly and need to be replaced within a few years.

The aggravation of having an unprofessional crew on your property and wondering if they've been trained, drug-tested and background checked.

Leaving trenches open or not properly compacting the soil over them after burying irrigation pipe and components, resulting in possible injury when mowing or walking on the lawn.

Not providing operations and maintenance documents, including warranty information and an as-built map, when the job is complete.
Misconceptions in the industry
The one misconception people have is that an irrigation system can be installed and maintained by just about anyone. Nothing could be further from the truth. An irrigation system is a fairly complicated setup with underground components and electronic controllers. Different sections of the system are programmed to deliver varying amounts of water at different times, depending on the type of plants being watered, sun and shade conditions, and type of soil.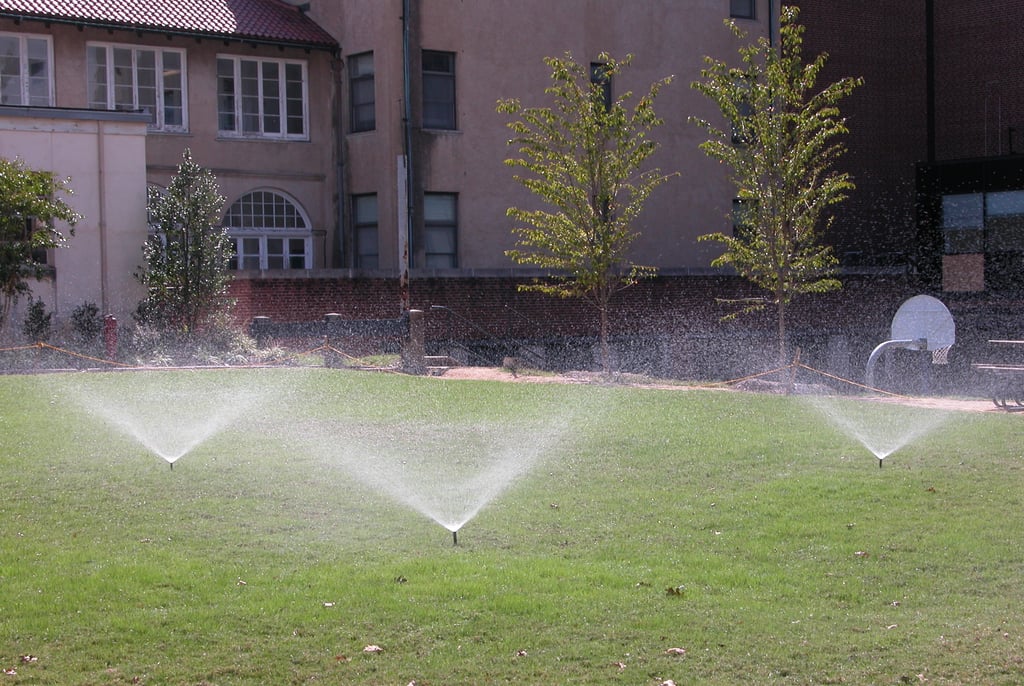 SMART technology also comes into play to monitor existing rainfall and evaporation rates.
Ways to ensure you're hiring a qualified contractor
Installing such systems takes considerable training and expertise. That's why it's imperative that you hire a qualified contractor to do the job, not the "Chuck in a truck" guy who is "doing a little irrigation work on the side." Here are some ways to find out if the contractor you're about to hire is up to the task:
Does the company have a professional website that explains their services? A good company will have a great website with lots of information, including helpful ebooks that can be downloaded.

Do they have branded clothing and work uniforms? Do they speak the lingo? A qualified irrigation contractor will have a professional presence both online and in person.

How long have they been in business? Where do you see them working? Do they have references you can contact? How about reviews?

Do they have liability insurance? Workman's Comp? If they don't you will be liable for any injuries the crew may experience while working on your property.

Are they using quality name brand components and parts, like Rainbird and Hunter?

Ask if they offer a warranty, operations manual, and an As-built document that will show where all the components are installed and the schematics of the electrical components that program your system.
Hire A professional to install and maintain your system
TLake Environmental Design is a group of qualified, trustworthy professionals located in Macon and East Dublin, Georgia. We are a well known full service landscape design and installation company specializing in irrigation installation and maintenance. People know us as professionals who do quality work. You'll feel comfortable having us on your property as we install and maintain a quality irrigation system using the best components in the industry.
Our irrigation services don't end with the last rotor or head being installed. Underground and aboveground parts and components are exposed to the vagaries of nature, changes in the landscape, and even squirrels chewing on the sprinkler heads. These systems need monthly monitoring and annual check-ups.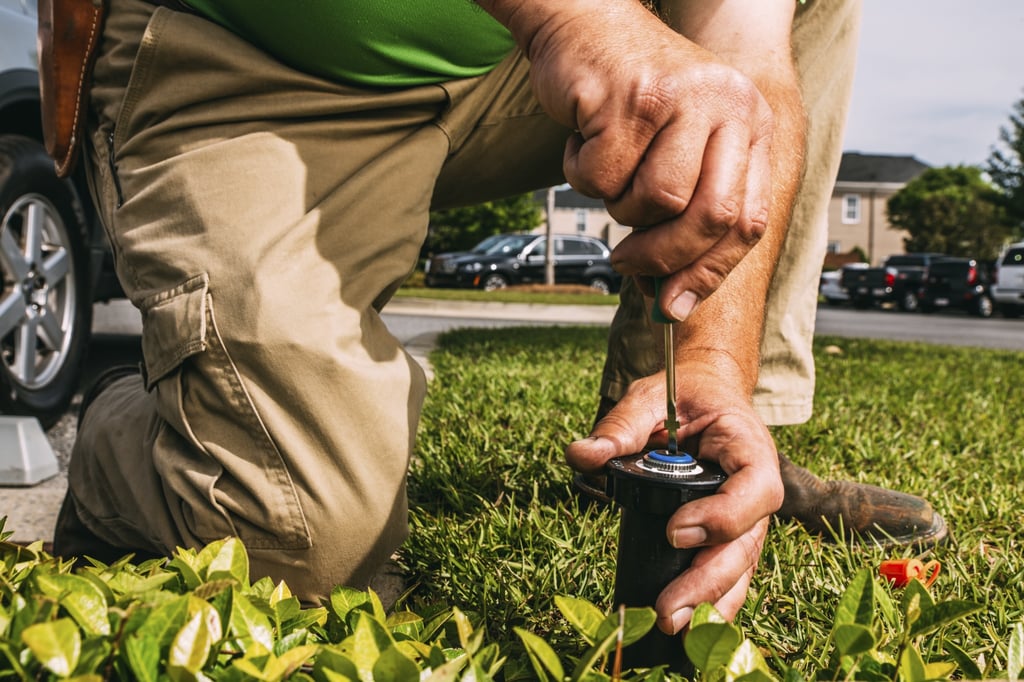 TLake Environmental Design will be there to make sure your irrigation system is efficiently watering your plants at the times they really need it, year after year. We're a vertical company, meaning we perform the whole gamut of landscaping services; we understand the needs of your turf and landscape plants.
A well maintained irrigation system that is delivering the proper amount of water at the appropriate times will pay for itself in the long run by keeping your plants looking and performing well in the landscape. You'll stay high and dry while your plants are getting the water they need to thrive.
For more information on our irrigation installation and maintenance services call our Macon office at 478-750-7733, or East Dublin office at 478-272-3878. You can also fill out a contact form online to request more information.