Finding the best local landscaping company in Warner Robins, GA isn't rocket science — but it does take some time and effort on your part.
Before you can decide who is going to give you the yard of your dreams, you have to find some solid candidates.

These are a few ways you can find and learn more about potential landscapers in Warner Robins, GA:
Ask your friends and families if there are landscaping companies they would recommend.

Google search terms like "landscapers in Warner Robins, GA" to see which companies pull up, and check out their websites to see what they offer.

Read online reviews about local companies to see what the majority of clients think about them.
But once you've found a few of the top landscapers, how do you narrow it down to the best option? Here are four things to look for to make sure you're hiring the best landscaper in Warner Robins, GA.
Understands Your Budget, Wants & Needs
Everyone wants to be understood — it's human nature. And when it comes to your landscape project, finding a landscaping company that understands your wants, needs and budget is a must.
The best landscapers will listen to your ideas and concerns and offer solutions that fit within your budget. You don't want a professional who just tries to push their agenda or designs on you.
Values Your Time
When you schedule a consultation with a landscaper, you expect them to show up and be on time. If they don't (and there's no legitimate reason why), that shows you they don't truly value your time and the project.
A good working relationship will make the entire process more enjoyable and save you a lot of headaches.
Keeps Open Lines of Communication
Whether it's the first time you're reaching out to the landscaping company or they are deep into your project work, you need to be able to get in touch with them.
From your first conversation, figure out what will be the best way for you both to communicate — like calls, texts or emails.
You should be able to get a good sense about their communication skills early on with how quickly they respond to your request for services. Do they get back to you within a day, or are you constantly trying to get a response from them?
Good communication will be a top customer service skill for the best landscapers.
Knows Their Stuff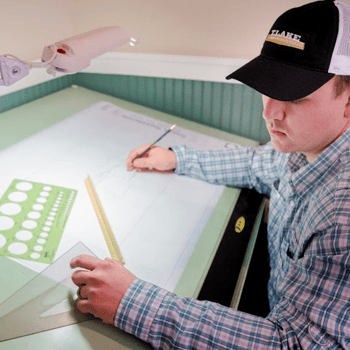 In addition to all of the intangible elements that can make a landscaper great, you also need to make sure they have the concrete ones, too.
Here are a few of the things the landscaper must have:
Insurance and liability coverage

Certifications needed for the work

Quality equipment

Qualified team members

who are passionate about their work

Experience with similar properties and

projects
These are all things you should ask about before you ever sign a contract to work with them.
Find the Best Landscaping Company in Warner Robins, GA
When you're ready to transform your landscape, it's time to find a Warner Robins landscaper you can trust and work well with.
Let our team at T. Lake earn your respect and show you why we're one of the best landscaping companies in Georgia.
To speak to one of our eperienced landscape experts, fill out our simple contact form or give us a call at our East Dublin office at 478-272-3878, or call our Macon office at 478-750-7733.