If you've been to our office or given us a call, you've probably already met Teresa, our new receptionist. She's the ideal person to be at the front desk - bubbly, friendly, and always willing to help out with a smile. If she doesn't have the answer, she'll make sure to find it for you!
She is such a natural at her job that you wouldn't believe she only started three months ago. She wasn't looking to be T. Lakes' ray of sunshine, but some special things led her to be part of our team and we're really thankful.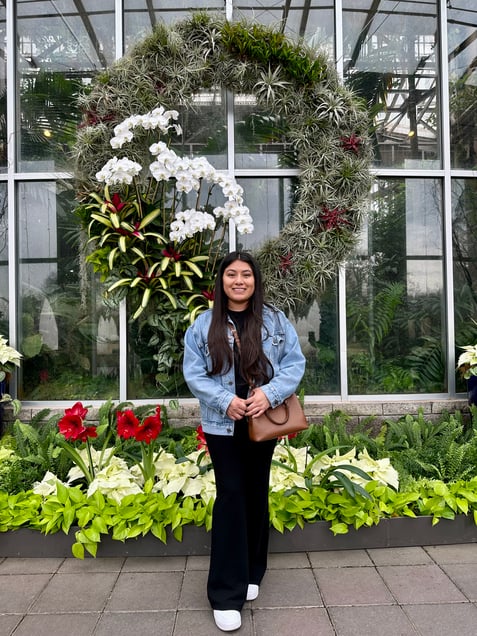 Teresa had a wealth of experience prior to joining our team, having pursued her studies in medical interpretation at the esteemed University of Georgia. She also graduated with her associate degree in nursing from Georgia Military College. Teresa was passionate about aiding others in the medical field, but on top of her studies, work, and her growing family, she found herself drawn to another profession.

It so happens that when Teresa was assisting in interpreting for her cousins (who also happen to work at T. Lake), Tim approached her about a receptionist position. Teresa went into the interview and the rest was history!

She is currently on a hiatus from nursing but believes it will come back to her when the time is right. For now, she's part of the T. Lake team and is loving every minute of it.
Teresa likes to start each day with a plan and a positive attitude. Every day kicks off with a team huddle to review goals for the day. Then she focuses on responding to emails, taking calls, and passing on any customer requests to the right department. Teresa is also the go-to-gal for company communications and often interprets for her team members. We like to think of her as the office liaison!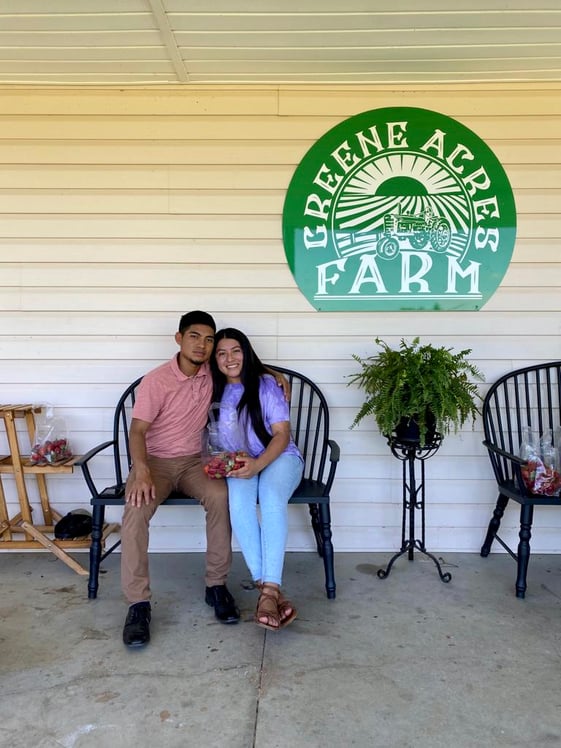 Landscaping professionals know how crazy Springtime can get, but Teresa can't wait for it. She is excited to be in a fast-paced environment with a team of people who are passionate and encouraging. She shares, "Everybody treats you great. It doesn't matter how long you've been here. Everyone is always willing to help and make you feel included."


When Teresa isn't busy answering phone calls, you can find her exploring new places, but she doesn't like to do it alone. Teresa's family has a favorite destination when it comes to beach trips - Jekyll Island on the gorgeous Georgia coast. They can't get enough of the sandy beaches, sparkling water, and conch shells. Yes, you heard it right! They're pros at scavenging for these beauties. They make the perfect souvenir!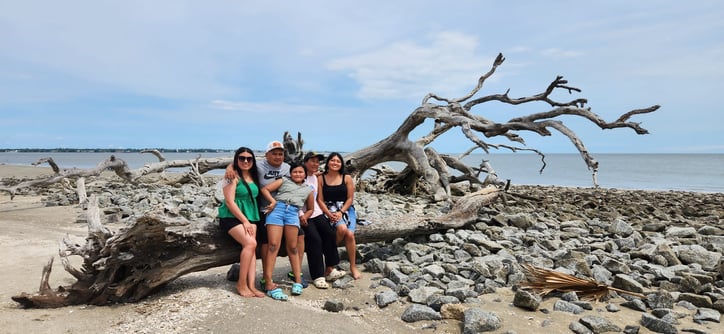 Teresa is a true believer, whose devotion to her faith is matched only by her enthusiasm for attending church every Saturday. But that's not all -- she's also a passionate educator, committed to shaping the minds and hearts of children aged 10-13 and guiding them on their spiritual journey. With her boundless energy and creative flair, she crafts unforgettable lesson plans and organizes exciting activities that ignite her students' curiosity and deepen their faith.


Teresa is passionate about reaching her own goals, so she makes it her mission to help her team do the same. The saying goes, a goal without a plan is just a wish and T. Lake is full of plans. Teresa shares, "T. Lake is all about planning and meeting goals. As a planner myself, we like to get things done!"
Next time you call or stop by our office, make sure to give Teresa a warm welcome. We're so happy to have her on our team.