The state of Georgia encompases 59,425 total square miles. That's a lot of landscape. In fact, it's beyond the scope of any one landscaping company to service all that land. There's plenty of room for friendly competition!
Which is a good thing, because it's nice to have freedom of choice when it comes to choosing any company, including your landscape provider.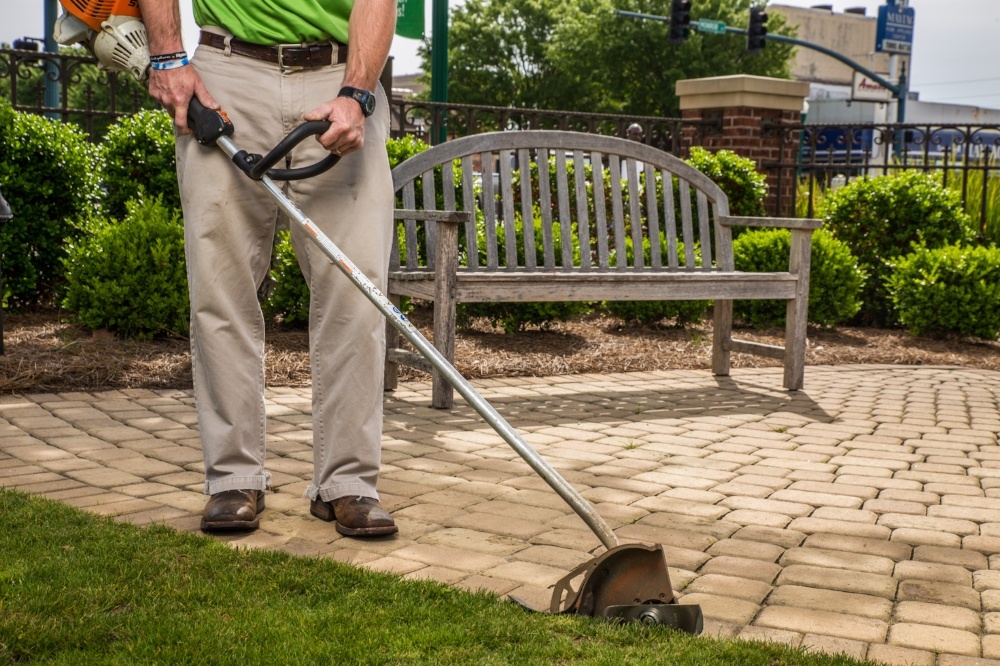 At T.Lake, we pride ourselves on our ability to get along well with and satisfy just about any customer. However, we recognize that tastes differ and we may not always be the perfect fit for everyone who needs landscape services in central Georgia.
With that in mind, we thought we'd highlight a few of the best landscaping companies in middle GA. These are all solid companies we feel are doing a great job for their Georgia customers:
1. BrightView
Who is BrightView?
BrightView is the result of a 2014 merger between two large landscaping companies, Valley Crest and Brickman. Since then, BrightView has become by far the largest landscaping company in the country, boasting over $2 billion in revenue, over 22,000 employees, and locations in every major market. BrightView locations in Georgia include Alpharetta, Atlanta, Doraville, Forest Park, Macon, Savannah, Smyrna, and Suwanee.
BrightView offers nearly any commercial lawn and landscape maintenance service imaginable and services virtually any commercial or industrial property from parks to educational campuses to shopping centers to cemeteries.
Why the shout-out?
BrightView is absolutely the category definer in the green industry. Some of the most influential people in our industry got their start in Valley Crest and Brickman. Many have remained through the merger. These are people I admire for their professionalism and for helping to increase standards of quality in the industry. I especially appreciate BrightView's approach to landscaping as a business. They have brought much-needed professionalism to the landscape industry, including systems thinking, industrial efficiency, smart marketing, career path growth for employees, and other intelligent business practices. It's been a breath of fresh air in the industry as opposed to running the business like a part time job.
2. Lawn Works
Who is LawnWorks?
In contrast to BrightView, Lawn Works is a family owned and operated business intimately and well run by landscape designer Rick Wallace.
Lawn Works offers a full range of residential landscaping services, but they are especially well-versed in garden design, including specialty gardens, outdoor living, and seasonal color landscaping. Rick's company is also well known for landscape lighting, including stunning nighttime home illumination effects.
Lawn Works is located in Macon, GA.
Why the shout-out?
We admire Rick for his professionalism, meticulously executed projects, and unwavering focus. He is an outstanding ornamental gardener with an extensive knowledge of tree and plant growth habits and cultivars. Rick knows what he does, and for whom he does it, and he focuses on that. We admire his sense of design and his dedication to providing his high end customer base with craftsman level work.
3. Paulk Landscaping & Nursery
Who is Paulk Landscaping?
Headquartered in Cochran, GA, Paulk Landscaping is also a family-owned business, despite being one of the largest landscape companies in central Georgia.
Paulk Landscaping offers a full range of landscape services including turf & lawn care, landscape design, and landscape maintenance. While best known for their design build services, they are also great at specialty landscaping services including irrigation, landscape lighting, and specialty gardens.
Why the shout-out?
Casey and Matt Paulk are friendly competitors of ours. Casey and I both have our degrees from the School of Landscape Architecture at the University of Georgia.
As a company, they maintain an aggressive presence Georgia's landscaping industry, and they do excellent bid build work. We like seeing them in the bid pool because they understand their overhead, they know how to prices appropriately and they deliver efficiently on the work that they win.
4. Yellowstone Landscape
Who is Yellowstone Landscape?
Like BrightView, Yellowstone Landscape is the result of a merger between two companies, and they also specialize in commercial landscaping. Yellowstone has an impressive regional presence covering four states, including three locations in Atlanta, GA.
We can vouch for Yellowstone's competence in commercial landscape installation and maintenance, commercial landscape design, irrigation services, and tree care for commercial properties. For those companies concerned about maintaining sustainability standards, they also offer Integrated pest management and organic options.
Why the shout-out?
We like how these guys approach growth by acquisition, which is a smart business strategy. Like BrightView, we appreciate how they bring professionalism and high standards for business to the table, once again reinforcing the fact that landscaping is a legitimate business to be in. Yellowstone Landscape operates in a highly professional manner and is thoughtful in their growth approach. They know their customers, they're focused and we feel they are raising standards for our industry.
5. T.Lake Environmental Design
Who is T.Lake?
Well, we can't in good conscience exclude ourselves from the list of best landscaping companies in middle Georgia, can we? After all, we've been around since 1990 and are very experienced in all aspects of commercial and residential landscape design, construction and maintenance.
We are a full service landscape architecture, land planning and landscape contracting firm headquartered in East Dublin, GA. We also have a location in Macon, and provide service throughout Middle Georgia and beyond. T. Lake projects can be found from Mississippi to S. Carolina, Florida to Tennessee.
Some of our most popular landscaping services include:
Landscape design build services

Landscape lighting

Landscape maintenance, grounds management

Landscape architecture and planning
Why the shout-out?
Like Yellowstone and Bright View, we run this as a business, not a hobby. We employ a number of professional business strategies from 6 Sigma and LEAN to inbound marketing. We believe in educating our employees to grow in their skill sets and level of professionalism. Our clients love that we are vertically integrated, offering services from large scale conceptual design and site permitting all the way through construction, maintenance and landscape enhancements.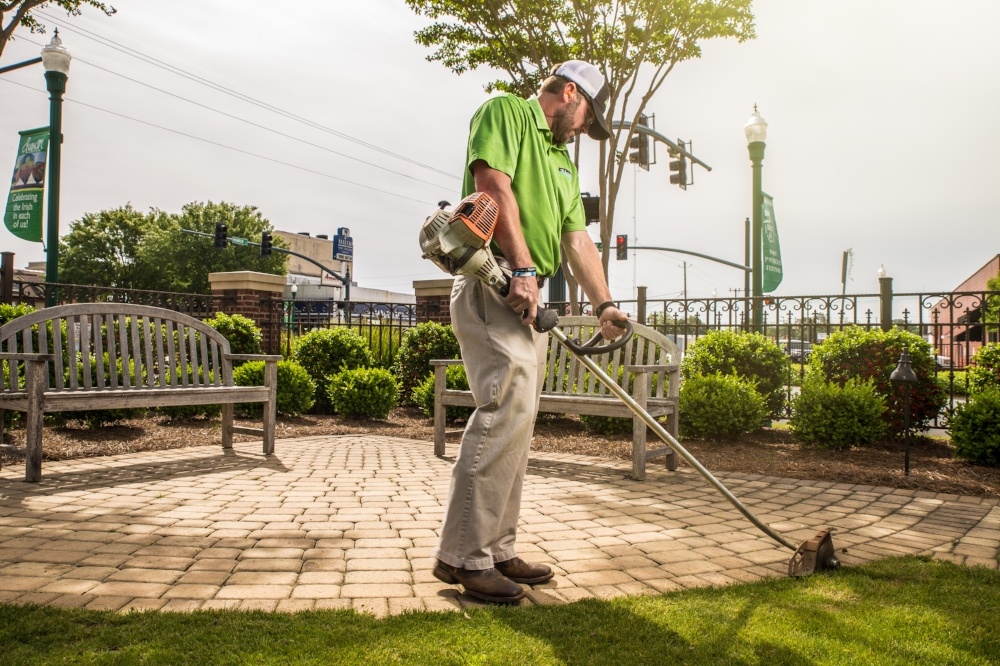 At the same time, we're local. Over a quarter century of experience, we've hit our thumb many times and learned a lot from our mistakes as well as our successes. We've developed a wonderful team of people from top to bottom. In short we like the people we work with and we love the people and the communities we work for.
One local source to provide total site solutions? That's T. Lake.
Looking For A Landscaping Company In Middle Georgia?
If you live or work in central GA and need a landscaper, we encourage you to choose the one you feel the most comfortable with. In our humble opinion, you can't go wrong with any of the ones we've listed above.
Of course, if you decide you'd like to speak with us about your commercial or residential landscaping needs we'd be delighted. Reach out to us online, or give us a call at 478-272-3878 (East Dublin) or 478-750-7733 (Macon branch.) We look forward to serving you!