First impressions count. If the exterior of your home or business is looking dirty, dingy, and dull, it's time to think about what you can do to restore and highlight the beauty of your property.
You wouldn't show up to a job interview in your pajamas, so why would you promote an image that is less than polished? A clean and well put-together image is especially important in commercial properties as it is a form of advertising and builds credibility.
Our professional hardscape cleaning services address virtually every hard outdoor surface of your Georgia landscape that is exposed to elements. We specialize in cleaning and sanitizing sidewalks, driveways, outdoor living areas, retaining walls, pool decks, and so much more! In an age where cleanliness and sanitation are more crucial than ever for public health, there's never been a better time to consider professional exterior cleaning.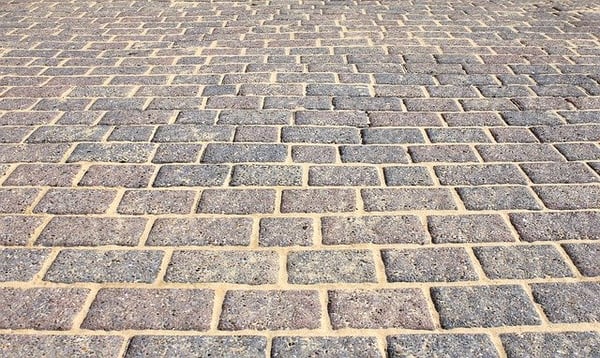 Introducing T. Lake Exterior Cleaning Services
Due to high demand and necessity in the wake of COVID-19, we are now highly recommending comprehensive exterior grounds cleaning to all our clients.
We'll find and eliminate dirt, dust, fungus, and mildew with earth-friendly and effective methods that will keep your family, customers, and pets safe. Our professional exterior cleaning and sanitization services safely and naturally strip away the dirt, debris, bacteria, and buildup to keep your property looking fantastic. Out natural cleaning system provides you with a wide range of solutions for your Georgia property's exterior surfaces.
Achieve Curb Appeal and Protect Public Health with Our Hardscape Cleaning Services
Professional and well-timed exterior cleaning, pressure washing, and sanitizing will completely transform the look of your Georgia property and help not only to maintain but boost the value of your investment. We understand the importance of maintaining the value of your property and maximizing the return on your real estate investment, especially in a time where the market is less than stable. Now is the time to start laying down the groundwork that will ensure a fruitful ROI down the line.
Why Bleach isn't the Answer to Effective Grounds Maintenance
As you know, we in Georgia experience a constant 60-80% humidity during the summer months. This makes for sidewalks that are dingy, black, and nasty. You may think bleach is the easy answer, but it's not. Bleach is a harsh chemical that can have unintended side effects on the health of the people, animals, and landscape of your property.
Our Solution to Safer Exterior Cleaning
We approach exterior cleaning in a way that won't compromise the health of your property or the people who occupy it. How do we do this? T. Lake utilizes pressure washing with safer solvents that won't damage the exterior or finishes of your building. Here are some of the alternatives to bleach that we use:
Benzalkonium chloride was introduced at the beginning of the 20th century and has remained a staple in personal care products ever since. Research has shown that Benzalkonium chloride works to sanitize against not only influenza viruses and bacterial strains but also coronaviruses, and helps keep mildew from returning!
Borax is a safe cleaning agent that dates back to 1869! Sailors have been using borax forever because of its ability to gently and quickly clean their expensive boats and sails. Borax has the added benefit of killing weeds, eliminating ant infestations, deodorizing, and attacking mold and mildew.
Citrus based cleaners are an all-natural way to break down grease, stains, grime, oil, and wax. They are derived from citrus oils and not only work like a charm but impart a fresh, bright scent! Have you ever noticed unsightly gum stains on the sidewalk of property near you? We use citrus solvents for sidewalk cleaning to attack these difficult to treat stains with ease!
Why You Need an Expert for Exterior Cleaning
You may think renting a pressure washer from your local hardware store or hiring a guy off the internet will do the trick, but you could be causing more harm than good. Our experienced and knowledgeable professionals know how to approach cleaning the exterior of your unique property. Amateur exterior cleaning jobs often provide lack-luster results leaving you disappointed and frustrated in the end. T. Lake brings a level of professionalism to the job that can't be matched by amateur attempts.
By hiring T. Lake for professional exterior cleaning of your Georgia property, you will avoid these common pressure washing mistakes:
Using too much pressure- This is by far the most common and damaging mistake made when using pressure washing for grounds cleaning. By standing too close or using too high of a pressure, you can end up leaving etching in your concrete, stripping paint, cracking glass, and causing your wood to splinter, driving mold spores deeper.
Not paying attention to water-sensitive areas- Non-watertight windows, door openings, and drywall ceilings on your covered patios are just a few of the places that need to be avoided when using pressure washing for exterior cleaning. Our technicians know where it's safe to utilize pressure washing and will audit your property before conducting grounds cleaning and maintenance.
Using only water- As we discussed earlier, bleach is a bad idea when cleaning the exterior of your property. Bleach can cause irreversible damage to people, animals, and your landscaping and does not inhibit mold regrowth. Water alone won't attack grease, grime, mold, and mildew at the source, making it very likely the problem will come roaring back. We utilize safe and natural products to ensure you get the long-lasting bright, sparkling, and clean appearance that your property deserves.
Cleaning in the wrong order- Our trained experts know the proper order in which to clean your property, ensuring a faster and more complete cleaning that will not leave residual residue or dirt.
Knowing when to avoid pressure washing all together- Did you know that pressure washing can actually push mold and mildew deeper into some surfaces of your property? Knowing when to use alternative cleaning methods is a skill that our technicians use to save you headaches and expensive repairs down the line.
Why Choose Us for Your Exterior Cleaning Needs?
There are lots of guys out there with a pressure washer, but that doesn't mean they know what they're doing. We at T. Lake have the expertise, knowledge, and experience to provide you with the highest quality exterior cleaning results for your Georgia landscape. Our business is fully insured, allowing us to serve homeowners up to billion-dollar companies with ease.
We look forward to cleaning and sanitizing your Georgia property with a natural approach to ensure an impactful first impression. Contact us here to learn more: https://www.tlake.com/contact.