In our Landscape Maintenance division, you might be seeing a new face around the shop. We'd like to give a warm welcome to Christina Harden, who has joined T. Lake as a Client Manager for our landscape maintenance division. This is a new position here at T. Lake, and we are very excited about the improved level of service we expect her to bring to our landscape maintenance clients.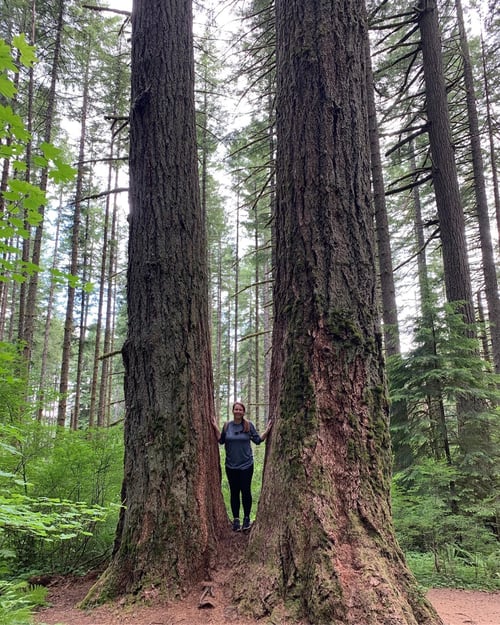 Christina will be handling quality control, client communications, contract renewals and enhancement sales for the maintenance side of the house. Christina is very focused on creating a VIP service experience for our maintenance clients, offering them more opportunities for interaction and keeping them informed on what is happening with their projects. In addition, she will be helping them develop long term plans and enhancements for their properties.
Before joining the T. Lake team, Christina managed the seasonal color division for The Greenery, a Top 100 landscaping company in Hilton Head Island, South Carolina. A native of Statesboro, she came to the middle GA area with her husband, Seaborn, so they could take over the management of his family's farm in Hawkinsville.
When she arrived and began seeking employment, Christina found T. Lake to be the most highly-recommended landscaping company in middle GA. Once she got the chance to check us out, she knew we would be a good fit for her skills—and we have to say we agree! Now that she's had a chance to work with us for a while, Christina says she really appreciates the dedication to quality and that we are conscientious about our product.
Focused on Clients
In Christina's experience, property owners' biggest concern when searching for the best landscape maintenance company revolve around consistency in the quality they will receive. They're looking for a company they can count on, and that they don't have to babysit.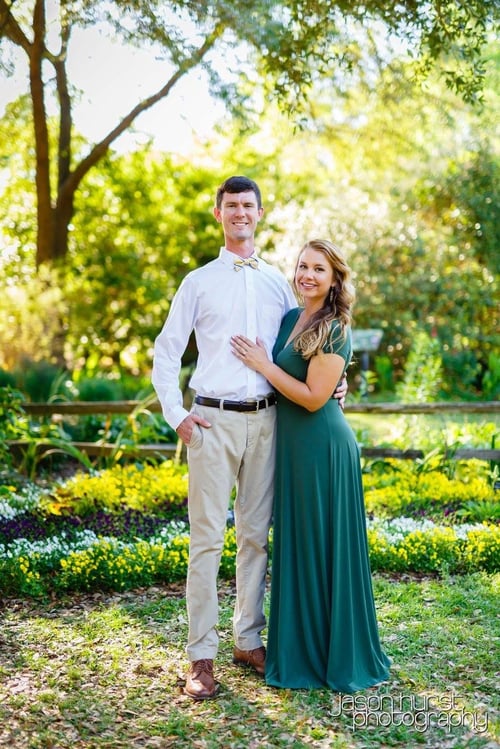 Christina is happy to help T. Lake continue our legacy of high-quality landscape maintenance by taking a proactive approach. Since starting in February, she has been horticulturally-focused, working on agronomic, seasonal color, and training plans for our landscape maintenance division. When she is done there, she will be performing quality inspections on all our maintenance properties so we can make sure we are prepared for the spring and summer rush.
When asked what she enjoys most about her job at T. Lake, Christina has an answer we hear often: "I really enjoy the people I work with here. You can tell that Tim has put a lot of effort into screening the employees. They care about what they're doing - which can be difficult to find at times, especially in this industry. "
Growing Family and Activities
Oh, one other little thing you might have noticed if you have met Christina is that she is expecting! Baby Lucy is due in May, and Christina and Seaborn couldn't be more excited. The other members of their family are fur-babies: Charlie, the chocolate lab, and Bandit, the blue heeler.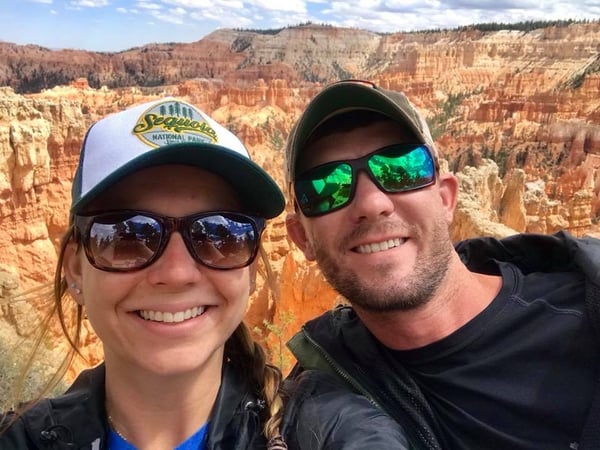 Despite her busy schedule, Christina is actively looking for an organization she can volunteer with. She loves serving others and has noticed there are tons of organizations in the Dublin area - she's just in the process of sorting through them to find the right one to partner with. Company President Tim Lake says that whoever gains her as member will be getting a superstar. "Christina knows what to do and gets it done efficiently, with no drama and without the need for much direction. You can change the world with people like her on your team."
Christina says she is delighted to be working at T. Lake and feels she will be a good fit over the long term. She is excited about the opportunities for growth she sees both for our maintenance division and for her landscape career here at T. Lake.
When asked about her secret to success, Christina replies, "I am driven by a passion for horticulture. It really is the field I was born to be in. Also I love learning new things and in our field, you're always learning. "
Call T. Lake for Your Landscape Maintenance Needs
If you are looking for a Georgia landscape maintenance company that provides VIP style customer service, and would like to talk to Christina about your landscape maintenance needs, give us a call. We would love to help bring our expertise to your project!