Ever wonder how T. Lake founder Tim Lake can be everywhere at once? How he can answer every email promptly, never forgets appointments, and seems to know every detail about the plan you discussed last month? Well, it's because he's got a secret. A secret named Margie!

Margie is Tim's Executive Assistant. She manages day-to-day correspondence, calendars, board meetings, travel and anything else Tim needs so he can focus on the big picture. Tim doesn't need to worry about having too much on his plate because Margie is always there to help.
But Margie has a secret of her own. Though they talk almost every day, and she's been working for him for six years, Margie has never met Tim in person! Amazing right?
Remote Control
If you're reading this, we're sure you know T. Lake serves the Macon/Dublin area and surrounding suburbs. Even though Margie helps to make that happen, she does all her work remotely from her home, a ten-acre hobby farm in Northeast Texas.
Working remotely is a concept many of us are only recently coming to grips with. Margie's a pro. She's been with T. Lake six years, but she's been working as a virtual executive assistant since long before that.
She serves Tim and the T.Lake team with all the behind the scenes work. She's fluent in Excel, Word, Powerpoint, email - you name it. She's also proficient at creating new systems using technology. For example, she set up several forms on JotForm and SurveyGizmo to make crew reporting easier for everyone.
Her secret? Tidiness.
As an executive assistant, Margie has to be extremely detail-oriented, and her workspace reflects that. She keeps her desk nice and clean, with no piles and lots of light filling in. Part of her process is to make sure there isn't any junk stacked up behind her that might distract her, and she's turned her desk so there are no family distractions walking around behind her.
Margie's Happy Place
Margie's fifth grandchild is expected this November. She's got two sons and they go on a family vacation every year. As much as she can, she lives to take the four hour drive north to Fayetteville, Arkansas to see the boys and their wives and grandkids.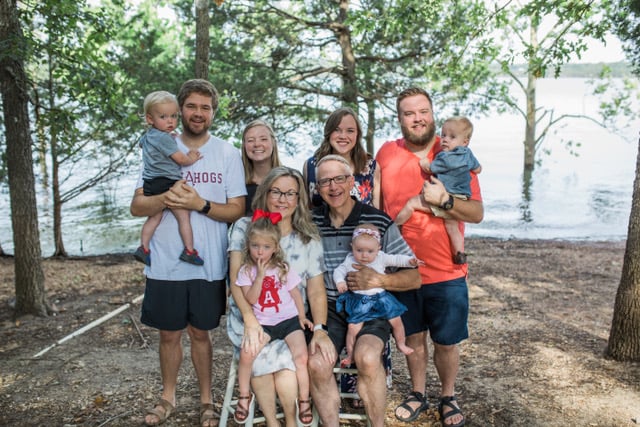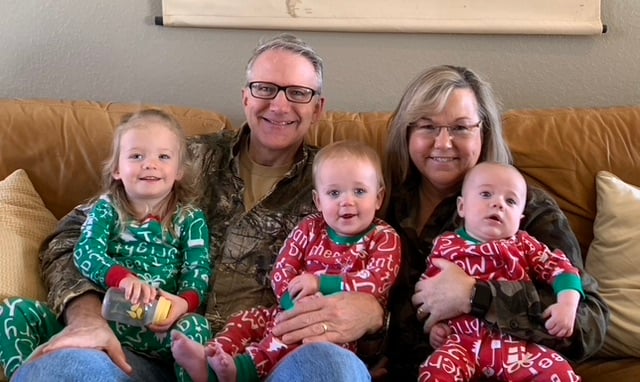 She likes to listen to worship and praise music. She's a news junkie and keeps tabs on everything going on all around the country.
But most of all, she's got a servant's attitude which is a huge key to her success. Talking to Tim several times a week, creating reports, and tracking progress are super important in her engagement with the team. It's easy to say, we'd be lost without Margie and the hard work she puts in for us even from over 1,000 miles away!
So next time you need to email Tim, why not add a PS thanking Margie for keeping his life and T. Lake Environmental Design running smooth. 😀