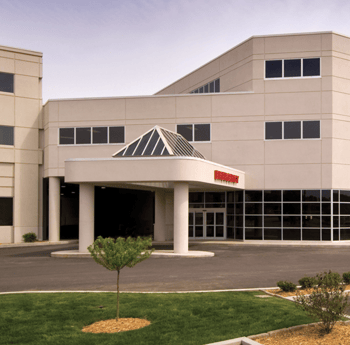 As a landscape service provider, it's just as important to know the needs and habits of your clients as it is to know the varying requirements of different plants for sun, water and soil. A successful approach to landscaping one property might be completely unsuitable for its neighbor, depending on any number of factors. And some types of property demand special attention.
Medical campuses are one of these. Successful medical campus grounds maintenance requires careful planning in order to meet the unique needs of the facility and its occupants.
Let's talk about what goes into properly maintaining a medical campus.
What Are The Unique Grounds Maintenance Considerations For Medical Facilities?
Few types of properties feature such a diverse culture of people as a medical facility. You have people coming and going 24 hours a day: not just employees and staff, but patients, patient families, security staff, and emergency vehicles. Medical campus landscape amenities must take all of these into account.
The landscape safety concerns are many in this high traffic environment. These include trip and fall hazards, lighting, predator deterrence, ice and fire hazards. All must be taken into consideration when planning and maintaining the medical landscape.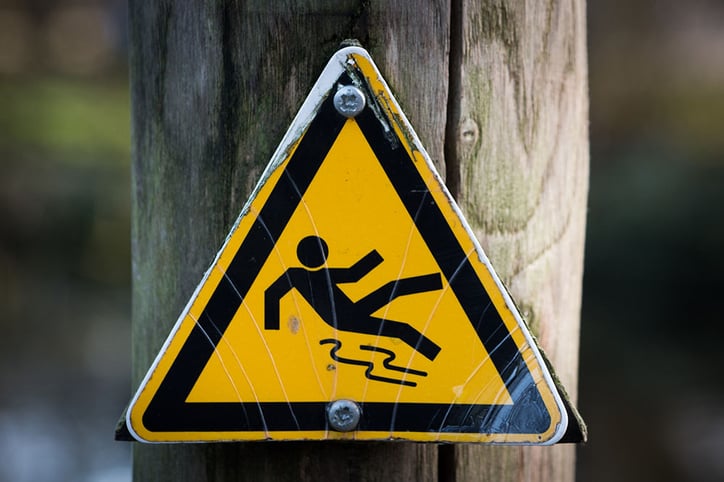 What Requirements Should A Landscape Provider Meet To Properly Serve A Medical Community?
Hospitals, clinics, and other medical facilities present unique challenges that not every landscape provider is qualified to handle.
First, keep in mind that patients and their families don't come to hospitals because they want to be there, and are usually emotionally stressed when they do. Landscape workers should be trained to be sensitive to this. They need to be willing to give a smile, step aside when appropriate, or just quietly do their job without adding to whatever drama may be happening in the vicinity.
Does the landscape provider train their staff not just in technical skills but people skills, too? This is a question every medical facility property manager ought to ask before hiring a grounds maintenance firm.
Our crew members consider that they are part of the hospital experience. They'll be there on the grounds right alongside the stakeholders and customers, and it's part of their job to ensure that they personally come across as professionally as their work does. This includes not just behavior, but the appearance of company vehicles and employees. Clean uniforms, well-groomed workers and clean, well-maintained vehicles are a must.
Another thing to consider is that many times servicing a medical facility requires performing tasks at off-peak hours. It's important to time procedures for minimal interference with sleep and rest cycles. Choosing what to do at what time can be a real challenge, especially because various hospital staff may have different ideas of what's appropriate.
In my experience, communication about these things needs to involve not just the facility manager, but the CEO, director of nursing, and potentially other individuals as well. It's kind of like a marriage. If you never communicate it probably won't be a lasting relationship.
These landscapes are highly dynamic, which is why I highly recommend holding regular meetings between the landscape provider and hospital staff to determine what needs to be done and coordinate appropriate timing. Brief monthly meetings in addition to quarterly or at least biannual meetings for review and redirection help maintain an ongoing dialogue to ensure that everyone's needs are being met.
Finally, it goes without saying that employees need to be well-vetted with background checks so that we can guarantee that we have the right people there for the job..
Which Landscape Maintenance Services Are Most Important On A Medical Campus?
One of the first things to come to mind as a priority service is litter pickup. It's not something that gets much press but it's a biggie. People tend to drop trash, especially when they're stressed and preoccupied. Cleanup detail at entrance ways and seating areas makes a huge difference.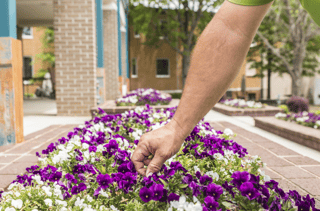 Another is color and bed care. These are things that impact how people feel, which is super important in this environment.
For a medical center you want to create more intricate, detailed plantings than for a retail center where you're looking at a 30 mph viewing speed. This is especially true around entranceways and seating areas. We like to include more visual interest in both perennial and annual plantings. A focus on comfort is also important, especially making sure to provide access to shade. Including fragrant and aromatic plantings is also a nice touch.
In these areas you're going to see a lot more hand work as opposed to an industrial site or campus where turf is the dominant feature. On a medical campus it will be more the gardener approach, with a focus on craftsman-like care.
Keeping It Human
The biggest thing we have to remember as landscape providers is that in the medical environment we don't function solely as service providers but as an integral part of the facility management team. So many people at a medical facility are experiencing life-changing or even life-shattering events, from the birth of a baby to cancer treatment of a loved one, to the impending loss of a parent. Everything we do should focus on how to make these life events smoother & less stressful. It's about providing comfort, and being thoughtful in the process.
If you'd like to know more about our medical facility landscape maintenance services, call us at our East Dublin office at 478-272-3878, at our Macon office at 478-750-7733, or fill out this short form and we will get back to you just as soon as we can.