Here at T. Lake, people are everything. Whether we're talking about customers or the amazing team we've put together to serve those customers, it's all about the people. That's why we celebrate each and every time someone joins the T Lake team. And that's why today we're introducing you to our incredible, talented new operations manager Paul Clute.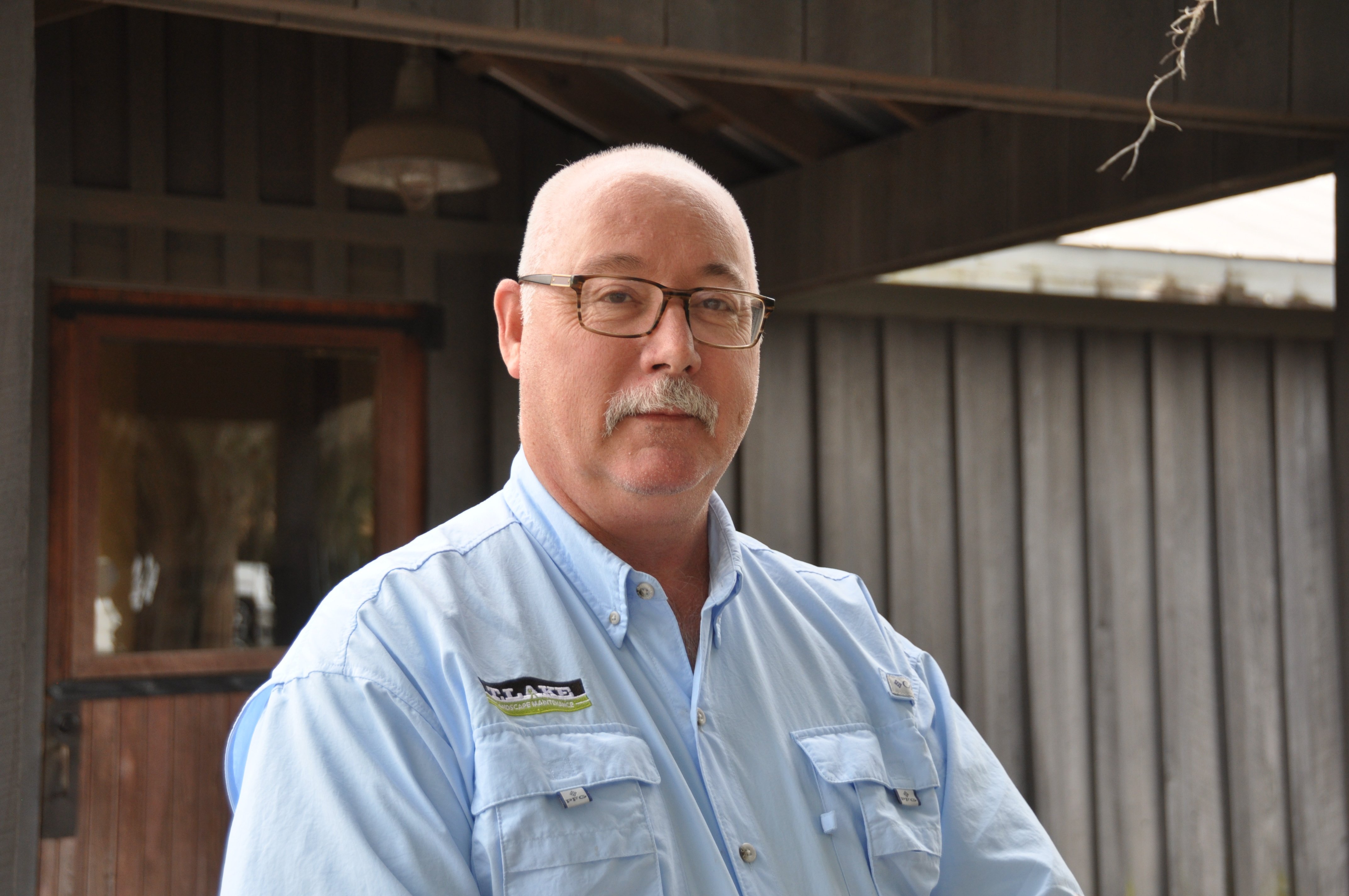 Paul started in late September and brings a ton of green industry experience to the job. He started mowing the neighbors' grass when he was just 14 and he really hasn't looked back since. After high school, Paul worked in maintenance, then for the next 35 years experienced just about every job you can have in the green industry from landscaping to commercial/residential construction to greenhouse work.
Paul met Tim a few years ago and Paul, looking for a change of pace (and looking to live in beautiful Dublin Georgia) decided to give T. Lake a try. Ask him and Paul will tell you he appreciates T. Lake's honest, hardworking values and our reputation for the quality of our work. Aww, Paul, we're blushing!
Born in Texas, Paul has worked all over the country, including a long stint in Kansas City, where he worked his way up from nursery worker to vice president of construction and nursery operations. Paul is happily married and loves spending time outdoors ripping around with one of his 4-wheeler groups. He loves the beach and puttering around in his yard (as you might have guessed).
Paul's no snob when it comes to planting, but he's got a soft spot for native, stately trees. Here in Georgia, for Paul's money, nothing beats the Georgia Pine. He is, however, a snob for turf. While Paul's preference for grass type varies from one location to another based on a variety of factors, he likes his grass green and well-maintained. That means mowed, edged, and all the rest. "It's the first thing people notice," Paul says. We think he's right about that, that's why we always go above and beyond when it comes to turf management, using the latest and greatest technology alongside tried and true methods.
As T. Lake's Operations Manager, he handles all aspects of our maintenance contracts, from talking to customers to equipping and scheduling all six of T. Lake's maintenance crews. Paul is in charge of quality control and works closely with customers to ensure all maintenance operations are meeting customers' expectations. It's a big job, and one of the most important we have here at T. Lake.
When it comes to maintenance, knowledge is power. To create an exceptional space it is important to maintain harmony between a number of factors. Homeowners and mother nature sometimes have different ideas about how a space should look, and it is up to Paul and his teams to straddle that line. Pests, rainfall, changing seasons, it takes a lot to manage a property, but Paul is an expert at striking the right balance. Hard work? Sure. But Paul takes it in stride. He says there's a feeling he gets at the end of the day when he's completed a long project where he stands there with his crew and looks out at their amazing work- and that moment makes it all worth it. Their effort created something beautiful. That's what makes the job so satisfying.
Okay, fun fact time. Want to hear something really cool about Paul? This guy gets around! Paul has visited all 50 states, as well as countries in Europe and Asia. That might be surprising to people when they meet him because Paul comes off as a down-home country boy. And while parts of that might be true (his hint of a drawl and unfailing politeness), Paul has worked hard to cultivate a life that's full of adventure.
Want to chat with Paul about landscape maintenance plans, problem-solving landscaping issues, or the best barbeque in Kansas City? Give us a call. He's always happy to chat.