Well folks it's that time of year. Halloween, Thanksgiving, Christmas. It's all coming toward us and it's coming fast. This time of year is special. Families and friends come together to share stories, smiles, and seemingly endless plates of food. Like many of us during the holiday season, your friends at T. Lake like to put our best feet forward. Get the home and the landscape squared away and spic and span so the only thing we have to think about during the holidays are the loved ones we'll share them with.
But holiday landscape cleanup isn't just about sprucing your space, it actually has a number of long-term benefits for your lawn and garden. As the weather cools, much of your summer greenery goes into a state of relative dormancy, conserving energy and resources for next Spring and Summer. This is a necessary part of surviving the chilly Georgia Fall and Winter. Because trees and shrubs aren't focused on new growth, the late Fall is the perfect time to prune and trim. Doing this work now will set your landscape on a path to success in the Spring.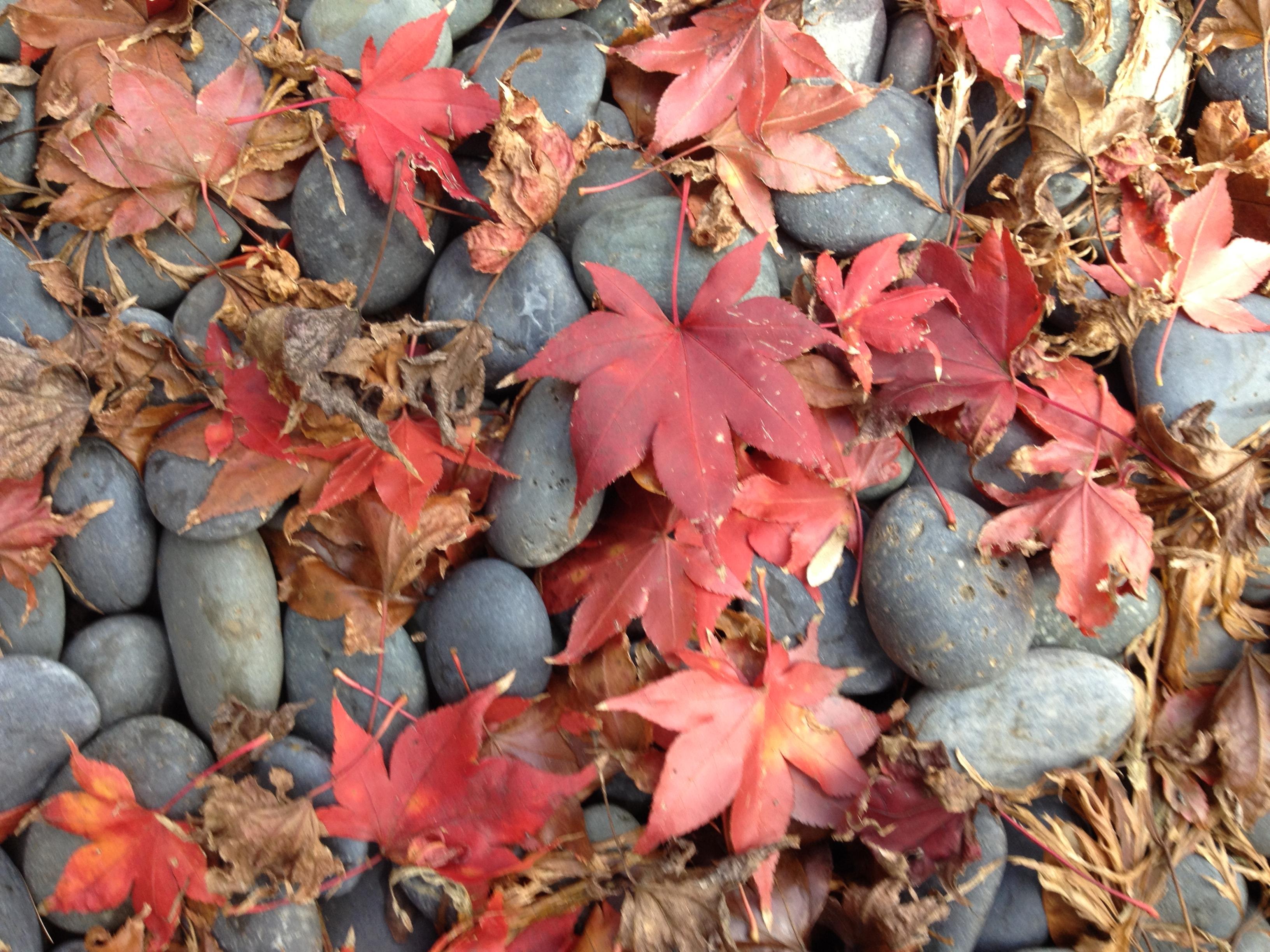 Fall is also the perfect time to treat your lawn for pre-emergents, and we're using a fantastic new product that's going to nip those problem weeds in the bud before they have a chance to sprout. We'll get into our entire holiday service package but first, we want to talk about something you're going to love. Fall colors.
Seasonal Flowers to Brighten Any Occasion
When people think of Fall color, they often think of trees. And trust us, as landscape designers, we're suckers for a leaf peep just like anyone else. But Georgia's magnificent climate affords us other opportunities to see Fall colors, with hearty, sturdy Fall flowers and plants. T. Lake's seasonal holiday flower pots are the perfect way to get that burst of color that brightens up any holiday occasion.
Our flower pots feature some of our favorites of any season. Violas in bright purple, orange, and yellow prefer to be planted in the Fall, as do pansies, chrysanthemums, and snapdragons. Dusty Miller and decorative cabbages round out our plantings for a layered, colorful look so gorgeous it will make you smile even on those grey wintry days.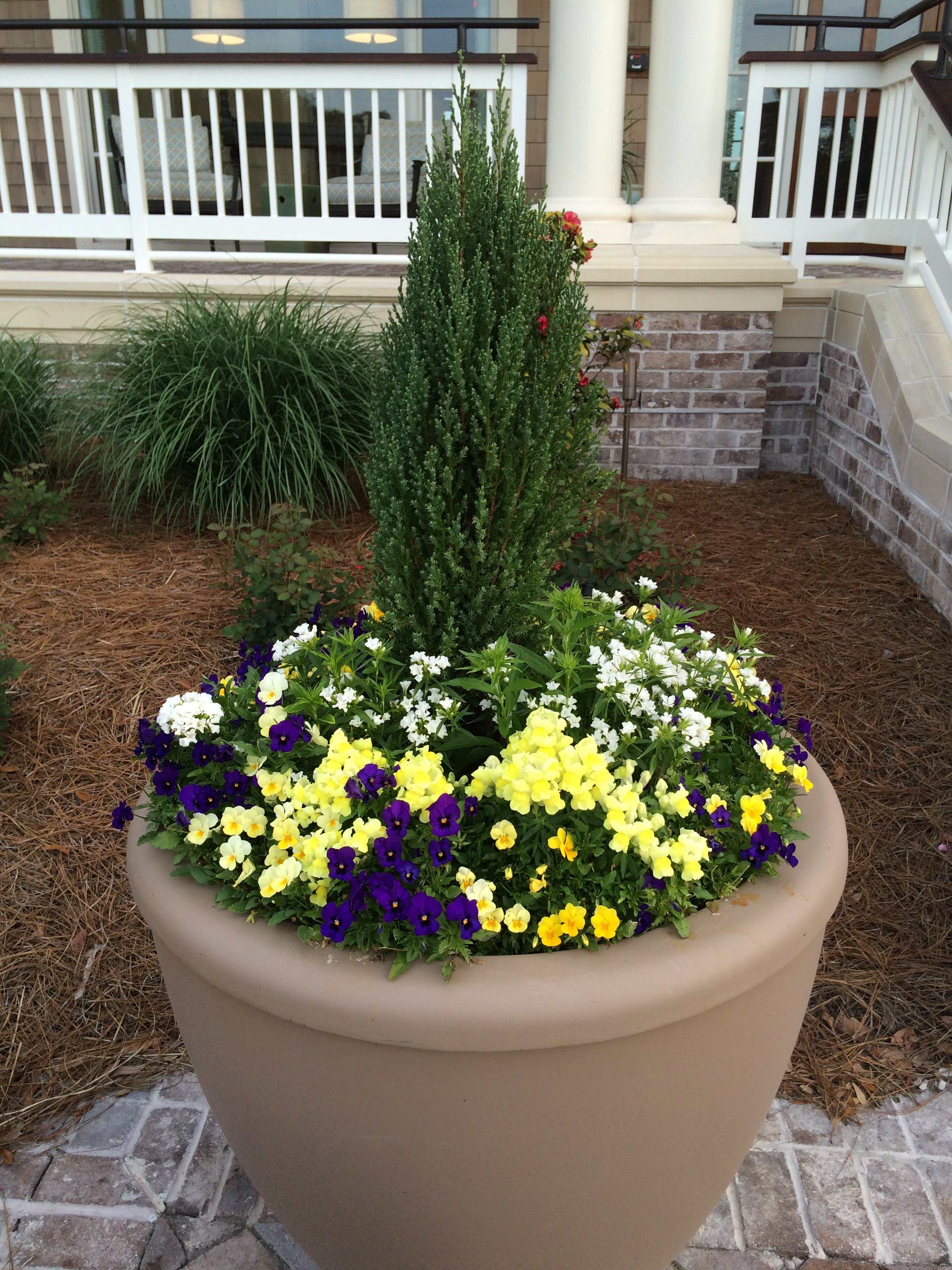 We know you have a long list of things to do, so we do all the hard work of digging and planting for you. Getting fresh fall color in your outdoor space is as easy as picking up the phone and giving us a call.
Pre-Emergent Treatment
While treating your lawn for pre-emergents won't exactly win you any compliments over the holiday season, it sure will come Spring and Summer! That's because pre-emergent treatments kill off all those problem weeds before they have a chance to germinate. Weeds, like your trees and your grasses, enter a state of dormancy during the Fall and Winter. The new seeds spread during the Fall and Winter won't try to sprout until Spring. That is why pre-emergent treatments are so vital for maintaining a healthy lawn. If you wait until your weeds germinate and start to grow before you treat them, you're going to have a much more difficult time controlling their spread. Pre-emergents block the weed seeds from germination, which kills them before they get a chance to grow.
This year, the T. Lake team has added a great product to our pre-emergent treatment repertoire: Bayer Specticle. Specticle is a relatively new product, which is a good thing in the landscaping world. Like viruses, weeds evolve resistance to chemicals and treatments, which means we're in a never-ending arms race between weeds and the products we use to kill them. As environmental standards continue to increase, we need to be ever more careful about how we go about getting rid of weeds. That's why we're so excited about Bayer Specticle.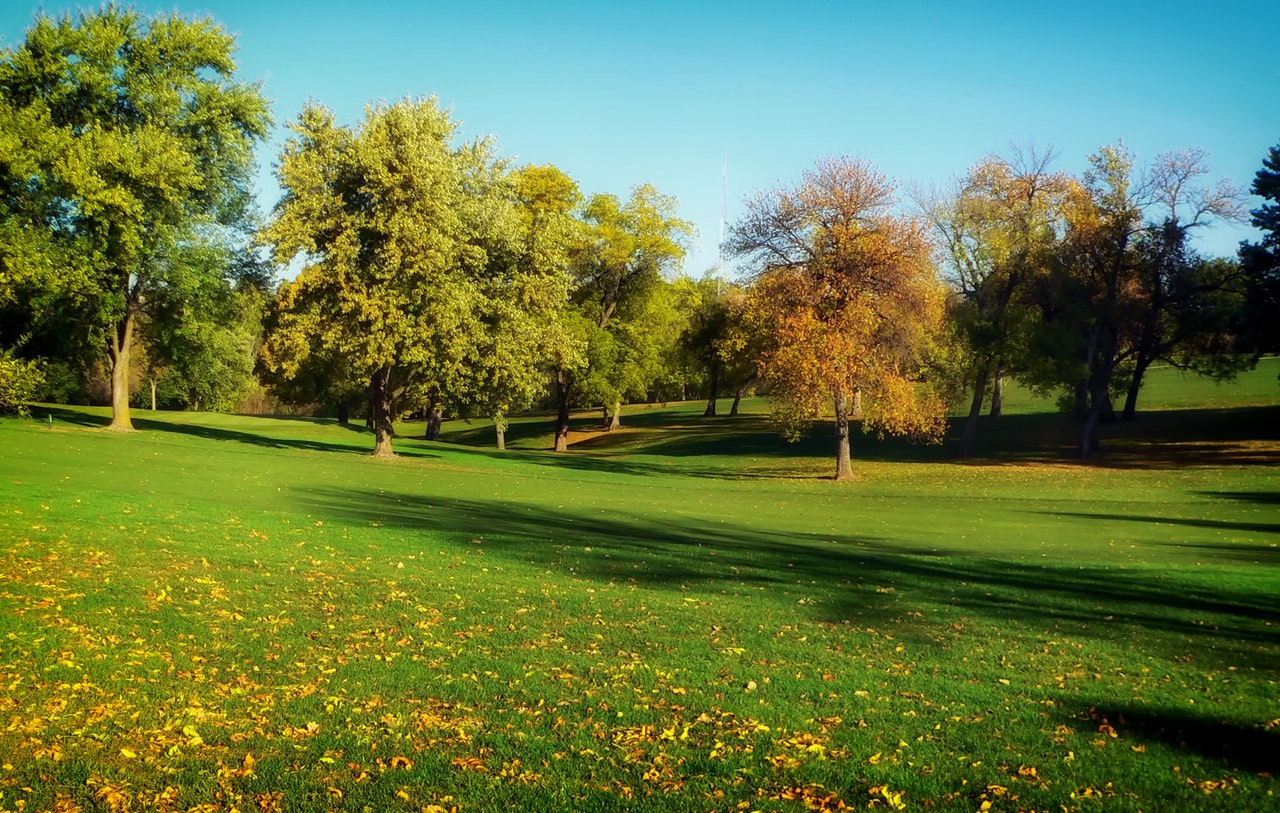 Specticle is primarily a pre-emergent treatment, but it also manages post-emergence many tough weeds including crabgrass, something we in Georgia know all too well. But that's not the only reason we love it. This product controls more than 60 varieties of grassy weeds including crabgrass, goosegrass, annual bluegrass, annual sedges, and other broadleaf weeds.
Because Bayer Spectacle is relatively new, weeds haven't developed resistance to it. We can apply less and achieve the same great results. If you want to give your lawn the head start it needs in the Spring, this pre-emergent treatment is a great place to start.
Cleanup
A lot of people consider Fall cleanup to be a chore. And hey, we get it. Raking, hauling leaves, clearing driveways and walkways, it can all be backbreaking work. However, nothing you do to your outdoor space makes as big of an impact on holiday guests as a clean lawn and garden.
As professional landscape contractors, we've got the tools that make Fall Cleanup a piece of cake. Or should we say a piece of pumpkin pie? Sure you might have a rake and a tarp and a leaf blower hiding in your garage, but our team has that magical combination of industrial-strength landscaping equipment and a team that knows how to use it. We can turn an all-day job into an hour or two or hard work that will leave your outdoor space looking fresh as a daisy. Give us a call before your holiday party and we'll make sure your landscape is dressed to impress.
If you've got questions about our Fall cleanup service (or any of the other services we mentioned), don't hesitate to give us a call. At T. Lake, our greatest pride is our work and we'll do everything we can to make sure you can stay focused on the things that really matter this holiday season, and leave the yard work to us.