With the weather getting toasty and the outdoors bursting into bloom, we're all looking for ways to maximize the time we spend in our outside spaces. From playing lawn sports with the kids to hosting barbeques with family and friends, our yards offer so many ways to enjoy being out in nature. These spaces are about much more than a patch of grass and a few potted plants - they are where memories are made.
Even though a thought-out, beautifully designed yard can add value to our lives, we often overlook our outdoor spaces when considering home improvement projects. Many people have a false impression that residential landscape enhancements are too expensive, too intrusive, or will take too long to complete to make them viable.
The good news is that the landscape design-build industry has come on leaps and bounds in the past decade, with new techniques and technologies making residential landscape enhancement more accessible than ever before. From patios and pools to firepits and kitchen islands, the landscape of your dreams could be closer than you think.
In this post, we're going to explore some of the most exciting residential landscape enhancements available here in Georgia, to help you get the most from your outdoors.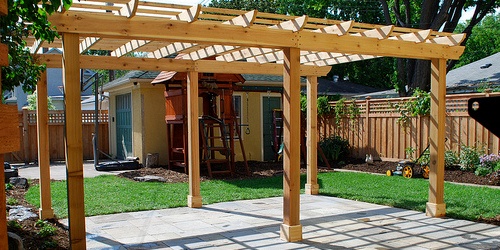 Pergolas
A pergola can transform any area in your backyard into an elegant, distinctive space for relaxing and entertaining. Their semi-closed design provides shade and refuge from the wind without blocking out natural light, making them ideal reading nooks, dining rooms, or even barbeque shelters.
A custom-designed pergola is a fantastic option for families looking for a quality, cost-effective structure that works around their individual needs. Investing in a unique pergola can help you get the right fit for your space and make sure that the design meets your aesthetic goals.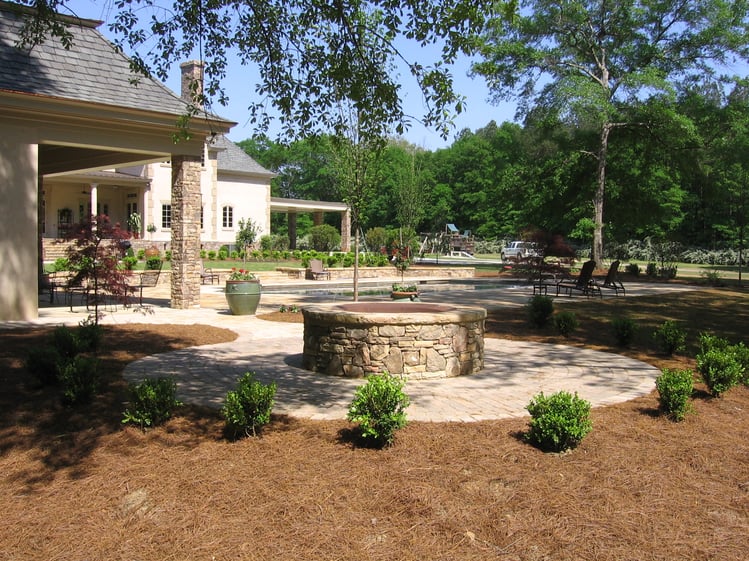 Paver Patios and Sidewalks
One of the best ways to improve a residential backyard is to install a patio. An attractive alternative to a traditional wooden deck, pavers, and natural stone can transform the look and experience of your outdoor space, as well as its accessibility.
Design-build hardscaping can be used for a variety of projects, whether you want to expand an existing hardscape, create pathways between sections of your landscape, or build an entirely new area from scratch. Depending on the look you are going for, you will be able to choose from a variety of designs, colors, and paver patterns.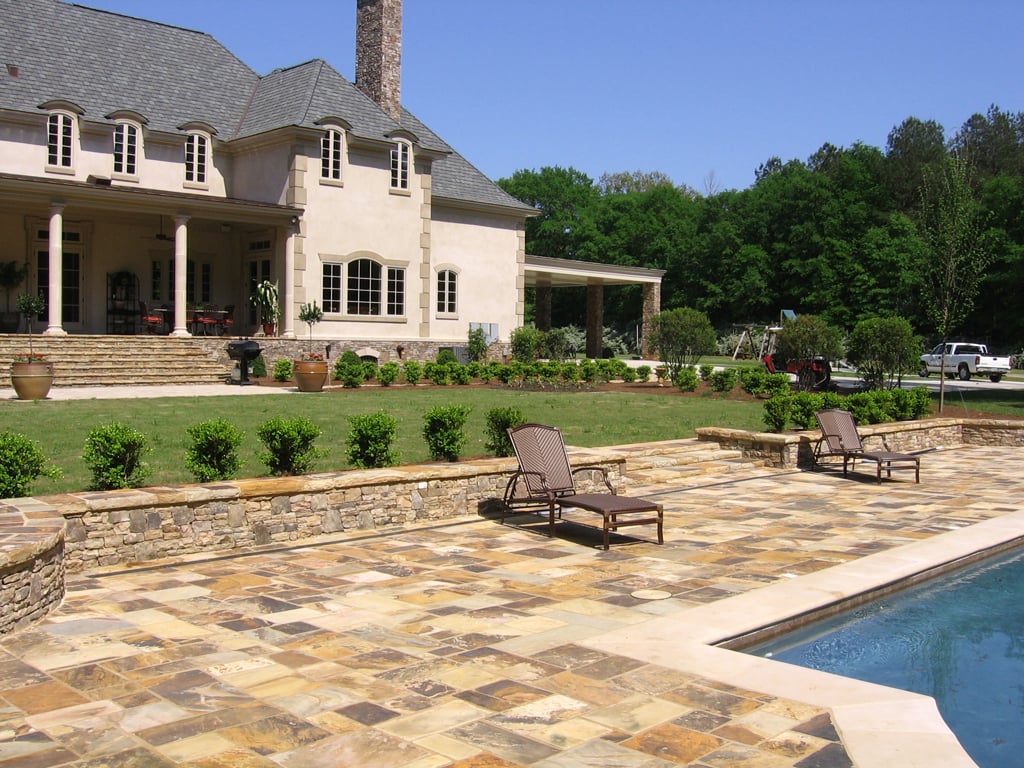 Fire and Water Elements
Nothing is more luxurious and comforting than incorporating water and fire features into your Georgia residential landscape. From water fountains and ponds to firepits and patio heaters, this type of enhancement work encompasses some of the most exciting features out there.
Not only do they improve the look of your outdoor space, but they also make it easier to spend time there, no matter what the weather throws at you. Water features have the added bonus of attracting native wildlife into your backyard, including birds, deer, and foxes.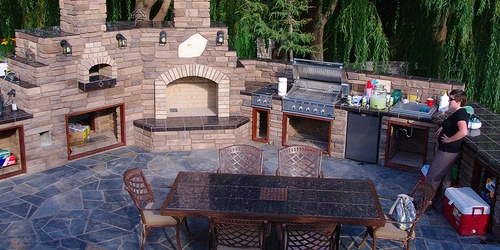 Outdoor Kitchens and Bars
Nobody wants to be stuck inside cooking when the weather is nice, especially when you're entertaining friends and family. Outdoor kitchens and bars are the perfect solutions.
An outdoor kitchen can include more than just a grill or barbeque island. It can also make use of pizza ovens, flat-top grills, and even smokers. By adding counter space, you can also provide a prep area, a bartending center, and a spot where your guests can chat and take it all in.
At T. Lake, our outdoor cooking and serving areas are attractive, functional, and durable, made to measure and constructed from high-quality materials that work for your landscape.
The Best Residential Landscape Design For You
If you're feeling inspired by our list but are still unsure of where to start, then it can be helpful to consider what you value in an outdoor space. Try asking yourself the following questions:
How often do you throw dinner parties or BBQs?

What's the typical number of guests you host?

Is a quiet space needed to relax and decompress?

Would you like a separate area just for kids or pets? If so, what activities should it be able to facilitate?

What level of maintenance are you looking for?
Determining your priorities will help you choose what direction to take your landscape, and with our design-build approach, the possibilities are endless. T.Lake's design team can help you to pinpoint the best options for you, according to your goals, budget, and existing space. With over 30 years of experience in creating and maintaining beautiful residential spaces, we are one of Georgia's most trusted landscape companies.
For a consultation on what T.Lake Environmental Design could do for your outdoor space, send us a message today.