It takes a lot more than landscape expertise to run a successful landscape company. Just ask Kaylie Loftin. Kaylie recently celebrated her 10th anniversary of working here at T.Lake. For over seven of those years, she has held the indispensable position of Office Manager. In other words, she keeps everyone's toes to the line to make sure everything happens when and how it's supposed to.
As Office Manager, Kaylie is responsible for making sure all the day-to-day and month-to-month business tasks get done, and done right: accounts receivable, budget management, HR, payroll, and much, much more. She also has to put up with a lot of crazy antics, and "herd the squirrels" into doing what needs to be done. So it's a very good thing that as well as being organized and competent, she's both highly persistent and a good sport.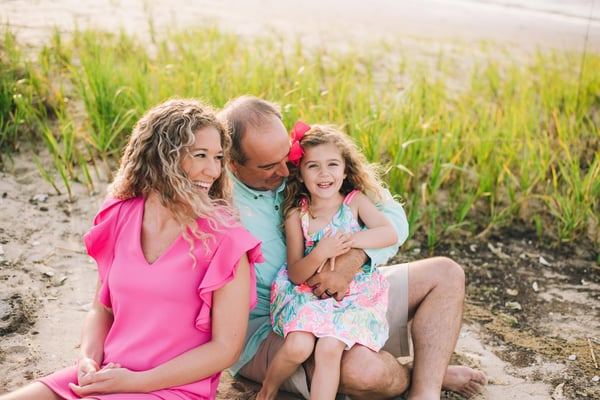 "We all get along great," says Kaylie, when asked what she likes best about her job. "We're like family. We tease each other. Sometimes they aggravate me—it's like one big dysfunctional family," she adds with a laugh. But despite the occasional shenanigans, Kaylie appreciates the relaxed professionalism of T.Lake's work environment. "As long as I do a good job and get my work done, they give me a lot of flexibility. I can pick up my daughter or go to a school function if I need to. They're easy to work with."
Family Matters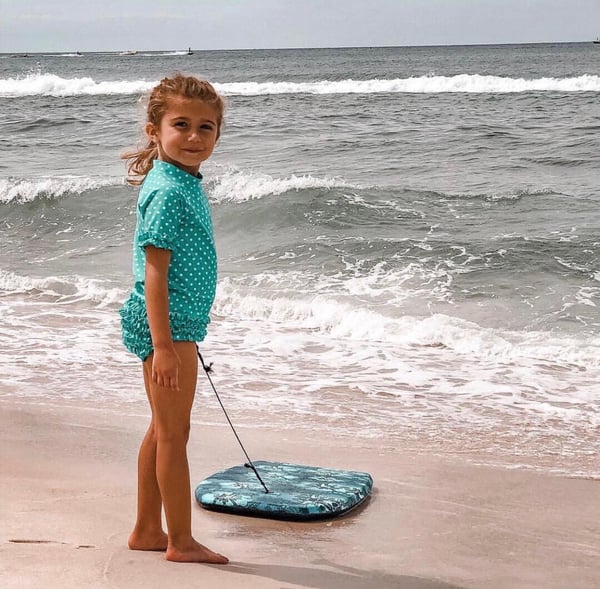 When not at work, Kaylie's four-year-old daughter Chloe keeps her on her toes. "She runs my life," Kaylie confides. "Last year she did dance, we're going to try soccer this year." But recently, Chloe has had a little bit of friendly competition. While she doesn't care much for human babies, Chloe is delighted with her brand new four-footed "brother," a three-week-old puppy and the sole survivor of a litter born to the Lofton's two yellow labs, Magnum and Mojo.
"We told Chloe she could name him, and the whole time Mojo was expecting she said she was going to name him Unicorn Donut," says Kaylie. "And I said to my husband, 'we can't name a dog that!' but he said, 'I told her she could name him so if that's what she chooses, that's what it'll be.' But for whatever reason, when he was born she decided to name him Rookie, a name she got from a Barbie movie. I was so relieved. I told her, 'honey, that's the best name ever!'"
A Mermaid at Heart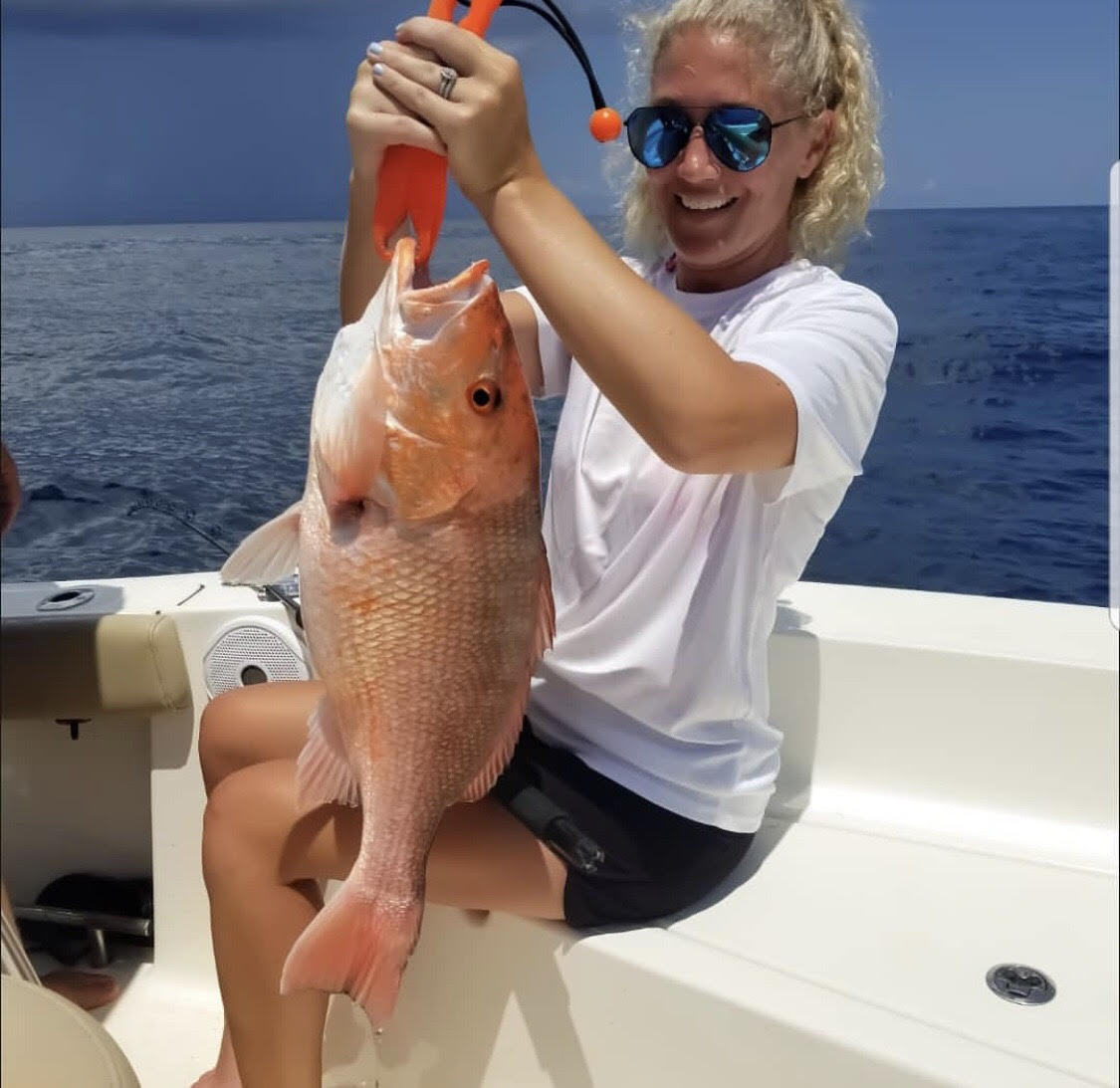 Besides her family, Kaylie jokes that her husband says her biggest passion is spending money. "I like to travel and eat out," she explains. But despite being born and raised in Dublin, GA, Southern fare is not her favorite. She prefers Mexican—or better yet, seafood by the beach.
The ocean, in fact, is hands-down Kaylie's favorite destination. "I think I was a mermaid in a past life," she says. I love the beach. I love being on a boat, looking for sea turtles and dolphins, anything water related."
For Kaylie, that includes deep sea fishing, a passion she shares with her dad. When they get the chance, the two of them go out on the bay to fish. "The biggest fish I caught was a red snapper, but I hope to catch a marlin someday. I'll have to go to Costa Rica for that."
Indispensable on Our Team
When Kaylie does make that trip to Costa Rica, we hope she doesn't stay long. As much as we sometimes give her grief, everyone at T. Lake appreciates the way she keeps us all in line. We couldn't be the team we are without her!
If you would also like to work on a team that knows how to both have fun and get down to business, take a look at our careers page for available administrative, management, and operations positions. If you find one that fits (or even if you just want to learn more about working at T. Lake), fill out the form and we'll be in touch with you soon!