Sometimes it's hard to be an employee. Occasionally, you just want to take a day off, even when you can't. There's the matter of lunch, and ample hydration for those hot summer days. Hot, sticky weather brings out all sorts of flying bugs and insects. Finally, sometimes the most beautiful landscapes can have the most difficult terrain, and that can be a challenge for even the most experienced landscapers on staff.
Two of our residential clients are trying out futuristic new "employees" as an alternative. These employees don't mind working at night, are able to mow exactly the same way every single time, are unbothered by weather, well-deserved days off, biting bugs, and hard-to-mow areas.
Why? Because they're automowers! And while they may look like something from the future, T. Lake is using them now. While we love our employees and the T. Lake team, integrating automowers helps us address a specific set of issues:
Reduce, and sometimes even completely address, the green industry labor shortage
Assist in helping our team, and our clients, reduce our carbon footprint
Maintain a high level of quality control, as they mow the same way every time, making them an ideal choice for athletic fields, high-visibility properties, and other landscapes that normally require extremely labor-intensive approaches
Our automowers are manufactured by Husqvarna. Brandt Thacker, Commercial Robotics Manager at Husqvarna, and Arnaud Couturier, Technical Trainer for Husqvarna Group, provided us with the necessary two days of training to become certified installers. We're ready to introduce this great technology to our customers on a much wider level.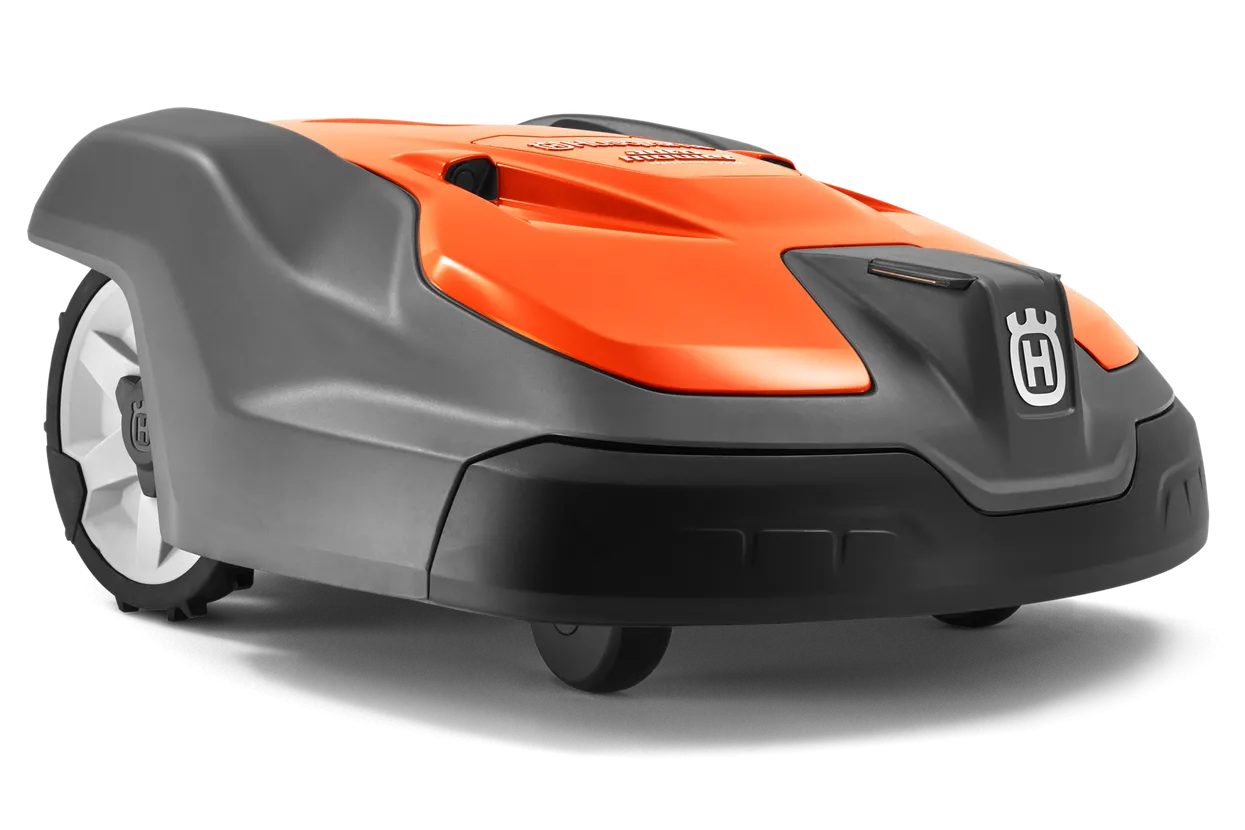 There are some great reasons for our clients to consider a switch to automowers. First, we offer two options. Our subscription-based programs provide you with the equipment on-site, which we manage, maintain, clean, and program. We also offer the ability to purchase an automower, and we will provide you with training on how to use it.
Once installed, automowers really do all of the work, and all that's required of the homeowner is a power supply to the automower's docking system and a smartphone to manage the interface. Even better yet – Husquavarna automowers are also compatible with Alexa, a great feature for our residential customers.
Husqvarna currently offers six different residential and four commercial automower options so that we can match the right capacity, size, and features to your lawn. And while there is a technology investment, we're finding this option can result in reduced overtime charges and the return on investment is quick. Automowers also have a great longevity record and users report a high degree of satisfaction – they're quiet, they get the job done (even at night) and their design keeps little fingers and pets safe when docked or in use.
We're happy to talk through Husquavarna automower options with you and crunch the numbers to see if it's an option that makes sense for you. We can also answer any questions about the technology and even show you how they work.