While most people install a pool with the intent to spend time in the water, the environment that surrounds the pool is just as important. With professional landscaping design and installation, this space can become a favorite family oasis.
This client called us to take their new pool project to the next level!
Our Landscape Designer Robert Arrington found that the reason the family trusted T. Lake with this project was simple. "They viewed us as a professional company rather than just people who cut grass," he says.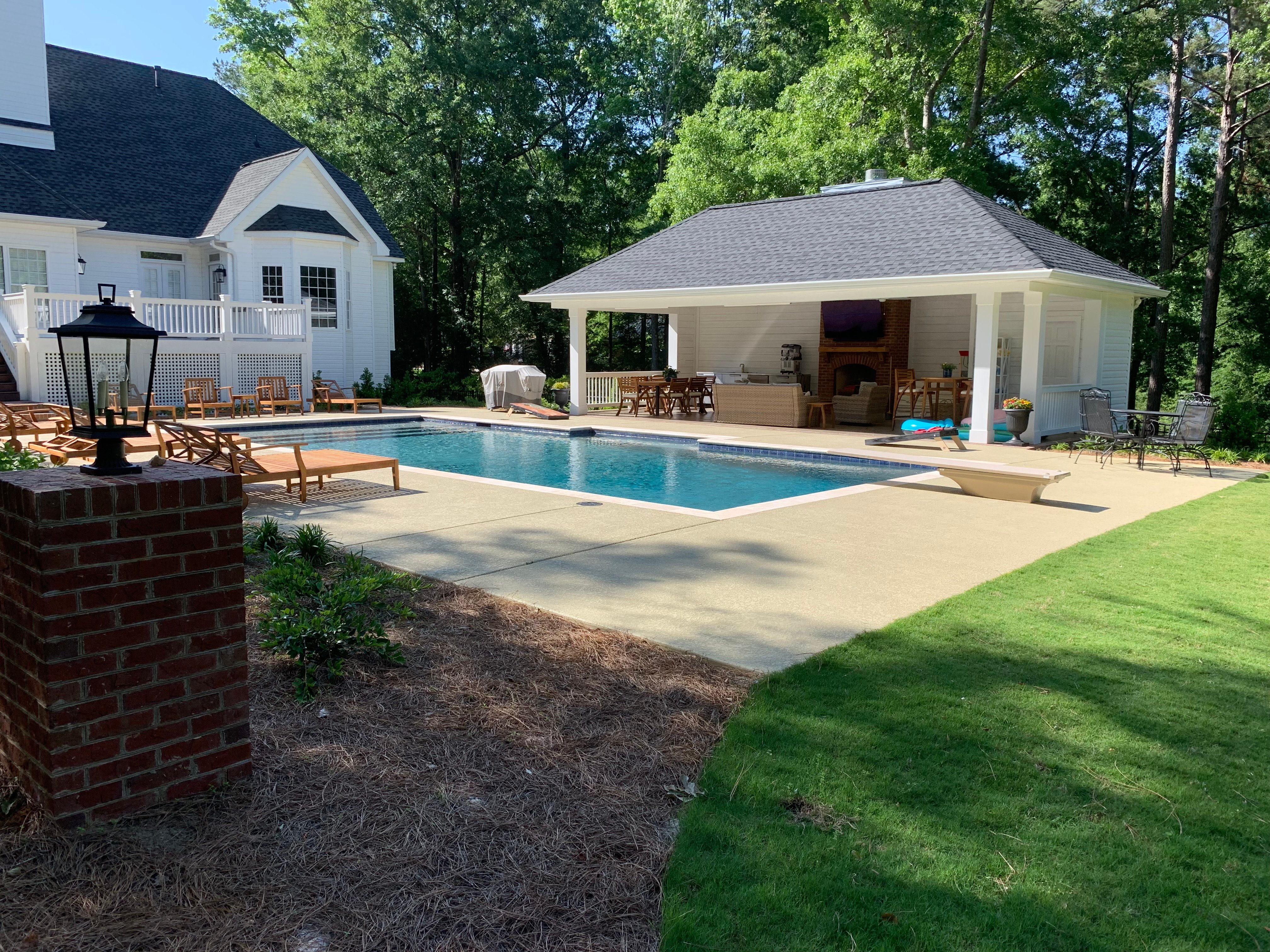 The goals of the project were fairly clear and straightforward. The client asked us to design an outdoor living space that complements the newly installed pool, but that can also be used for entertaining as well. We helped with the overall design of the entire project and then installed irrigation, landscape, and some of the hardscaping elements to set the job off.
Our team took a practical approach to the project, which helped keep the costs and scope exactly where the customer had hoped.
The client did not have a specific budget in mind, but rather a vision for what they wanted the backyard to look like. We made practical compromises in places to help save money where we could.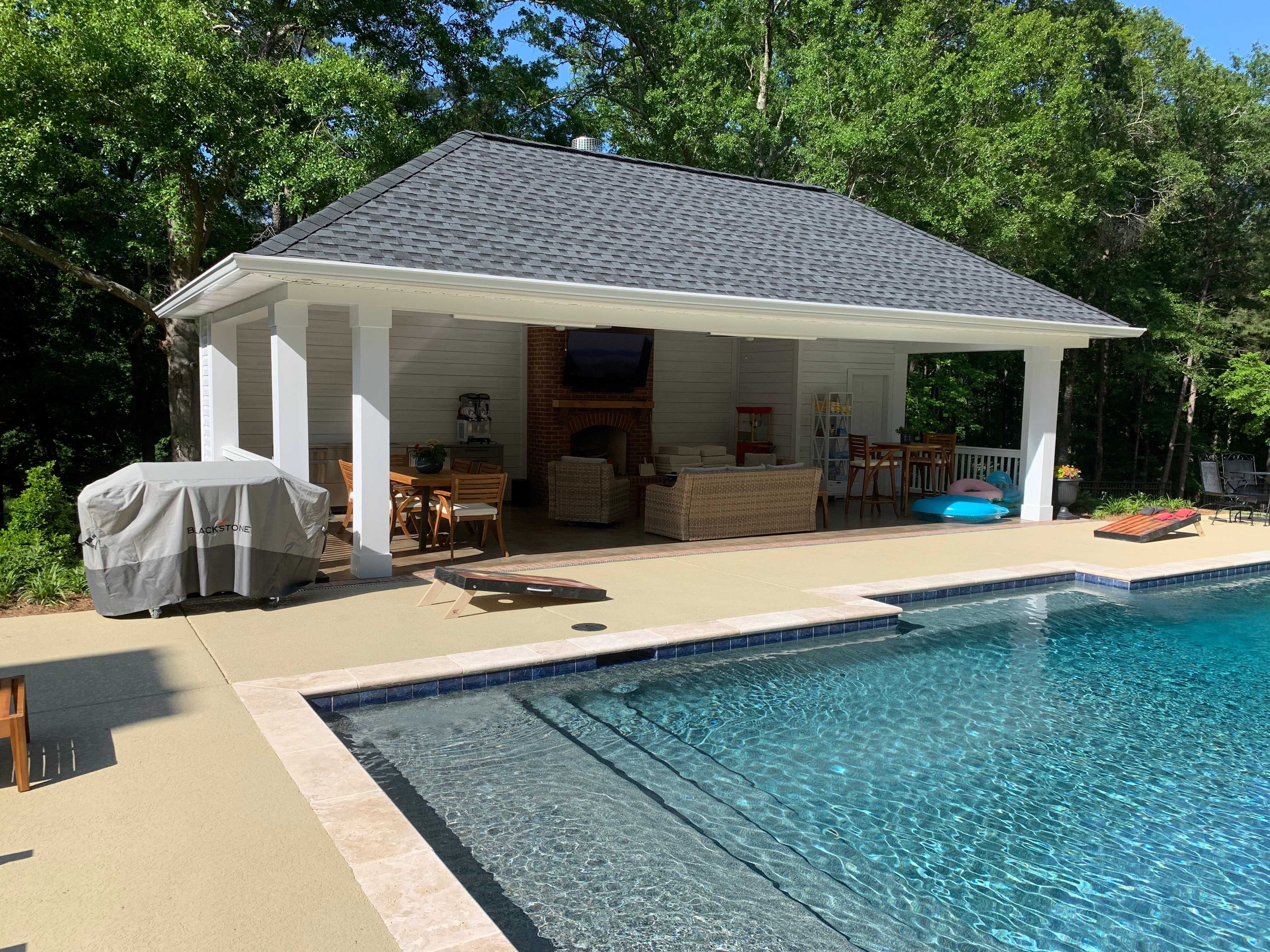 The project was started in August 2021 and completed in March of this year. While it was primarily the T. Lake crew that did the work this particular project had the help of two special assistants... The family dogs: Molly and Penny! They are such characters and they welcomed everyone to the job site each day.
This particular project included an open pool house, and a cement deck surrounding the inground pool. To accent these features, we installed a stone walkway with steps along with new flower beds that are now freshly mulched for the season. A variety of plantings were selected to bring color, visual interest, and texture to the beds, including distylium, anise, hydrangea, liriope, holly, and lantana - all great perennial choices for our southern climate. They're also great choices for around a pool area.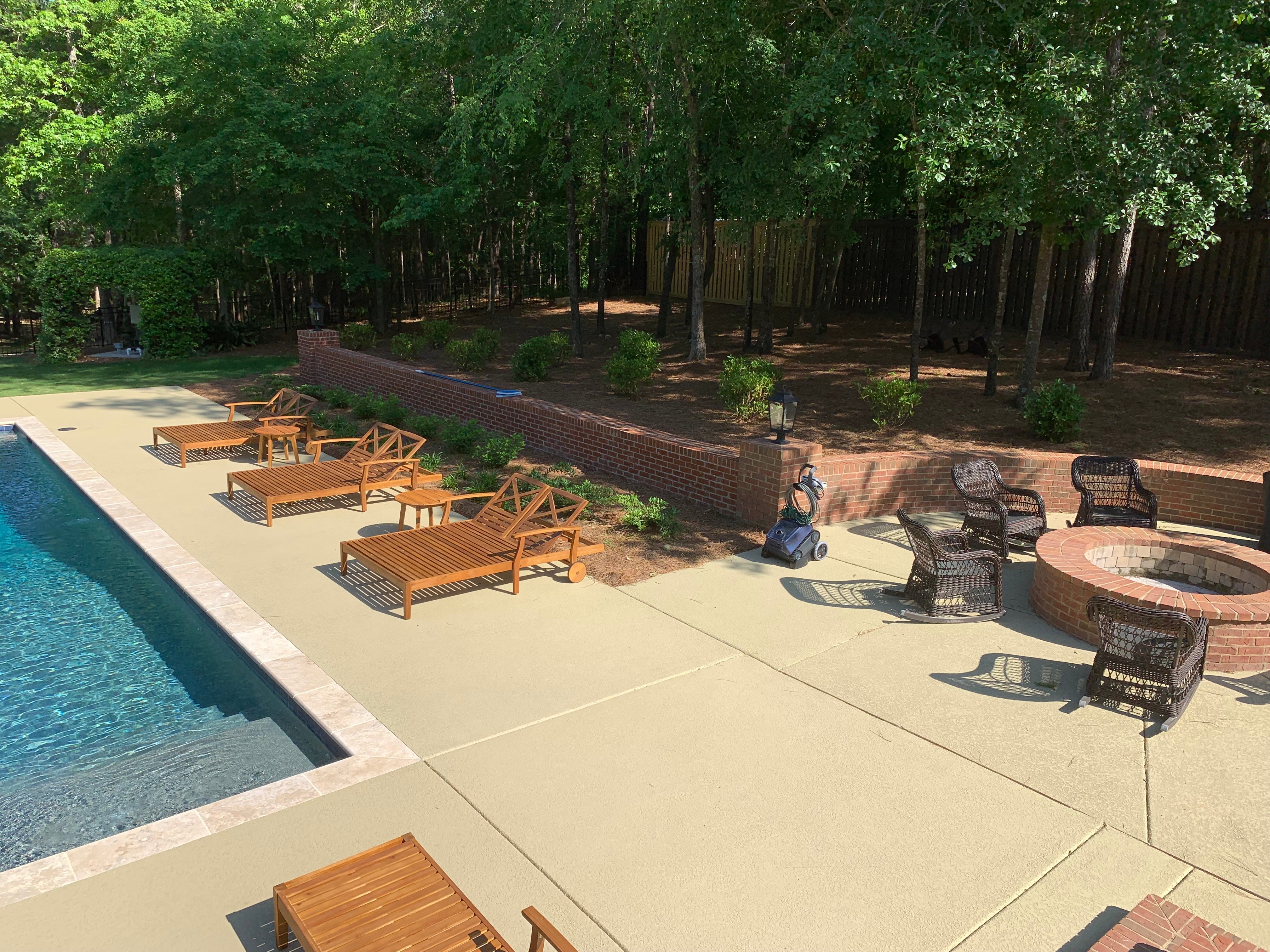 Adding a pool feature to a home is a big investment and one that will provide enjoyment for many years and multiple generations of family members. Making an investment in the landscape around that pool can bring many of the same benefits.
A professional design that includes beautiful, hardy, and long-lasting plants provide a backdrop for all the happy hours your family and friends will enjoy around that pool!