The resource you need to keep your property healthy and beautiful all year round.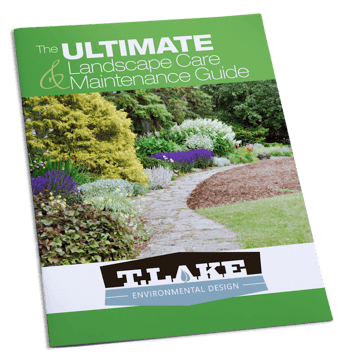 Designing and installing a lush, beautiful landscape is only the beginning.
After making that initial investment, the next step is putting a plan in place to protect and maintain your plants, trees, shrubs, water features and hardscapes … for years to come.
T. Lake Environmental Services has built long-standing client relationships through our commitment to consistent, reliable landscape care and maintenance. Now we're passing some of our knowledge on to you!
Our FREE 30-page, full-color Ultimate Landscape Care & Maintenance Guide includes:
Steps to maintain your landscaped beds, trees and shrubs
How to keep your grass green and beautiful
Caring for your patios, walkways and decks year round
Cleaning and winterizing your ponds and other water features
Pest and disease threats — and how to manage them
GET THIS FREE LANDSCAPE CARE & MAINTENANCE GUIDE BY COMPLETING THE Simple FORM on this page.