Most landscape designers have to work in the industry for a while before they start earning accolades. Not Robert Arrington. Robert got his first taste of the landscape industry in FFA while in high school, where he was part of both the nursery landscape and floriculture teams. He had the chance to compete in the national competition for nursery landscape where the team placed 3rd overall. Robert says his experience drawing up a landscape plan to meet guidelines for the competition was pivotal to his decision to pursue a career in the landscape industry.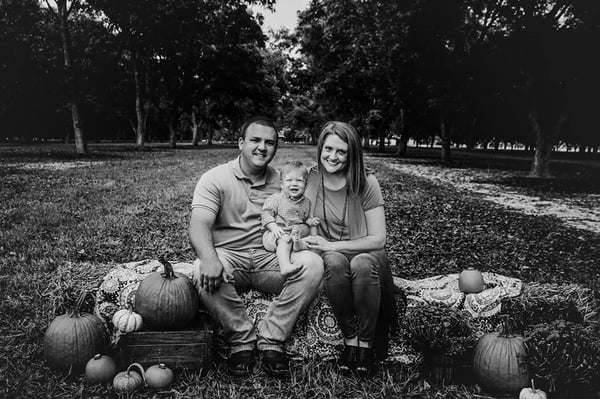 Robert got his first taste of T. Lake in the summer of 2012 as a University of Georgia intern. We liked the way he rolled, and offered him a job as soon as he graduated in May, 2013 with a degree in landscape architecture. Apparently he liked us, too, because he's been here ever since—and we are delighted to have him on our team.
Company President Tim Lake says that while Robert's portfolio was impressive, he was most struck by the fact that in addition to working on his grandfather's farm, he had conducted a firewood business since he was a teenager, cutting, splitting and delivering wood to an impressive customer list. "Here was a this buck-strapping farm boy with plenty of horse sense, a strong work ethic and busted knuckles, who also had superior design skills. That's rare stuff amongst this generation. If you want something done, give it to Robert and get out of his way."
A Guy You Can Count On
Currently Project Manager at T. Lake, Robert is the kind of guy you can trust to do everything it takes to see all aspects of a project through from start to completion. He's currently wrapping up his biggest project to date, a total backyard pool area overhaul with all the bells and whistles, including an outdoor structure, paver overlay, outdoor kitchen, deck, fireplace, fire pit, and landscape lighting – the whole nine yards.
Robert is justifiably proud of this significant project, as he has been involved in every stage of its development from initial consultation to design, estimation, and installation. "The best part of my job is seeing a project through from the design phase all the way though to being installed and maintained – to be able to envision it, help the client envision it, see it through to completion, and put a smile on the client's face," he explains.
Landscape projects aren't the only thing Robert excels at. He is also a gifted flower arranger, a talent he exercises through semi-regular moonlighting at a local event company. And yes, he does weddings: last summer when co-worker Bob Johnson's daughter got married, Robert did the flowers.
Family and the Great Outdoors
When he is not at work, Robert loves to do what nearly everyone here at T. Lake does in their spare time: spend time with family and in the great outdoors. He loves to hunt and fish, and even when he's home he spends a lot of time working outside—a passion enthusiastically supported by his 18 month old son, Drake and an energetic young 95 pound chocolate Lab named Cooper. "Drake loves being outside already, and any time we're in the house he's bringing me my shoes ready to go out."
Robert comes by his love for outside work honestly. Growing up, he spent his summers helping out on his grandparents' farm about an hour from his childhood home in Perry, GA. He credits his can-do attitude and perseverance largely to their influence. "They taught me the value of hard work, working smarter not harder, to constantly strive to improve, and that if you put your mind to it, you can do it."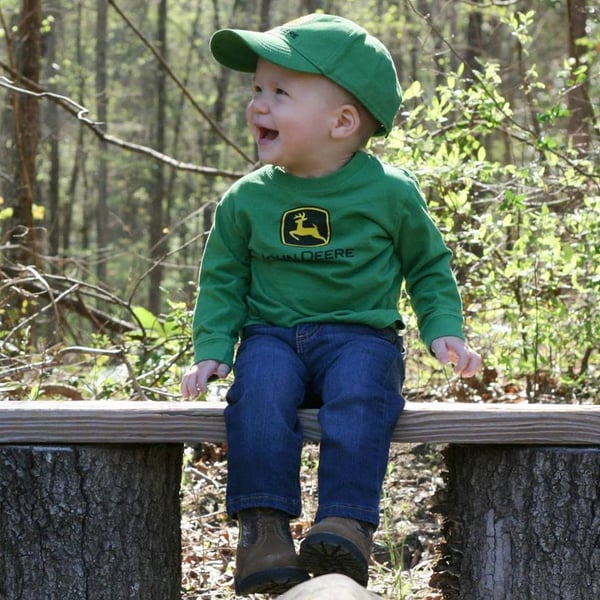 Thank you, Robert!
Ultimately, Robert says the secret to his success is "Doing whatever it takes to get the job done and having the best crew around to see the job through." No wonder we get along so well: everything he does aligns perfectly with our core values here at T. Lake. We look forward to many more years with Robert on our team!
If you find Robert's story inspiring and would like to know more about working at T. Lake, we'd love to hear from you. Just click on over to our careers page, fill out the form you'll find there, and we'll be in touch with you soon!