Constructed To Enhance, Endure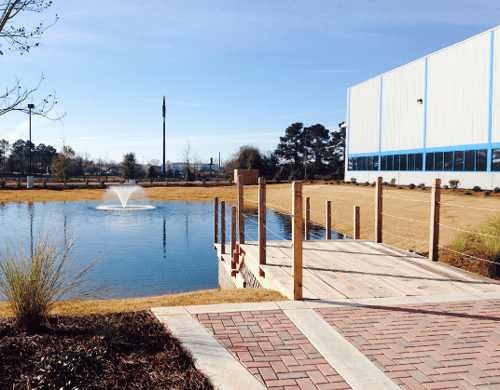 Simply put, T. Lake excels at executing high-quality, large-scale, technically-challenging landscape construction projects.
While most of our commercial build and install services are performed in-house, we are highly capable of selecting and managing specialty tradesmen, which allows us to provide our clients full-service site contracting while retaining a single point of contact.
Examples of our commercial landscape construction work include:
parking lots and sidewalks
employee patios and pavilions
dock and pond
retaining walls
large fountains
memorials and bell towers
solar street lighting and pedestrian lighting
city streetscapes
university courtyards and promenades
When you are ready to start a discussion about the projects and challenges surrounding your landscape, fill out our contact form. You can also call our East Dublin office at 478-272-3878 or Macon office at 478-750-7733.